Please expect delays in shipping due to the pandemic situation.
For international order please contact our customer support to place your order.
Contact us with questions support@bestpub.com
---
DEPTH Blog
The most useful snippets from our authors, all in one place. DEPTH discusses topics of diving, equipment and environment, physics and physiology, technique and technology, and hyperbarics.
Recently there has been some exciting news about recent media coverage of hyperbaric oxygen therapy.
Copyright
© Best Publishing Company
A startling vindication of Cunningham's assertion that a modest increase in pressure improves health has come from a study in Israel of patients with advanced lung disease, published in the journal Chest in 1996.17 The patients who were all receiving supplemental oxygen in Jerusalem were taken down to the Dead Sea to see if they would benefit from the higher level of oxygen in the denser air. Jerusalem is 2,600 feet (800 metres) above sea level, and the Dead Sea is 1,300 feet (402 metres) below sea level, giving a total reduction in altitude of about 3,900 feet (1,200 metres). On the satellite image (see the photo above), which shows the Red Sea's Gulf of Suez and Gulf of Aqaba, the Dead Sea is the stretch of water on the right below the Mediterranean.
Copyright
© Best Publishing Company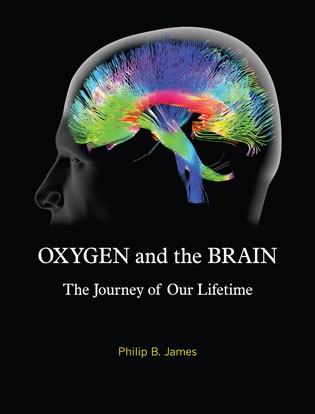 If a gas not containing any oxygen is breathed, consciousness is rapidly lost with no increase whatever in the rate of breathing. Haldane had witnessed the effects first-hand down in the coal mines of South Wales: "Thus it is a common experience with miners going into an atmosphere of nearly pure fire damp [methane, CH4], or climbing up so that their heads are in the gas; they drop suddenly as if they were shot." The response to rapidly halving the oxygen level breathed is actually an increase in pulse rate and blood flow, not an increase in the rate of breathing. The increase in pulse rate had first been recorded by Glaisher and Coxwell in their epic ascent from Wolverhampton gas works; it had risen from 70 on the ground to 100 at altitude.
Copyright
© Best Publishing Company
We will always face the problem in a given patient, and with any condi­tion, of not knowing how much benefit is possible from using more oxygen in treatment. This dilemma is far from being unique to the use of oxygen, it also applies to the use of drugs. The answer is simple—it needs professional medical assessment of the response of an individual in order to titrate treat­ment and monitor the actions of interventions and this is actually the practice of medicine. The reliance on one-size-fits-all protocols for hyperbaric oxygen treatment, and even more so for drug treatment, dictated by reimbursement policy, is unscientific, absurd, and must be resisted. The importance of indi­vidualising treatment is now being recognised by the pharmaceutical industry, which is now advocating the use of gene profiling, for example, in drugs used against breast cancer. It must also be remembered that if the monitoring of side effects in trials is not undertaken responsibly, adverse media publicity can result in the failure of drug; with investment in the billions, drug develop­ment has become a very risky business. The contrast with hyperbaric oxygen treatment, which simply extends the envelope of normal healing, could not be greater, and we all use oxygen in the same way. Properly used, the risk associ­ated with hyperbaric oxygenation is not from the oxygen itself, it is from the minor changes in pressure on the ears. In fact, the risk to the patient is from not using it.
Copyright
© Best Publishing Company
Death from bone marrow and fat embolism is rare and, obviously, af­ter minor trauma exceedingly rare, although there will undoubtedly be many cases that have not been published and many others that will have gone un­recognised. Deep venous thrombosis and pulmonary embolism after aircraft flights were thought to be rare but, with publicity, emergency departments close to major airports reported that they have seen such patients regularly over many years. This is known as the finder effect. Nevertheless, the odds against death from minor trauma are, of course, extremely large. The exami­nation of many millions, or even billions, of cases of minor injury would in all likelihood not find a single death from such a cause and so such a mecha­nism may be readily discounted by those who argue from epidemiological and statistical data . . . In fact, it is the only argument open to those who discount a link between trauma and the development of multiple areas of sclerosis.
Copyright
© Best Publishing Company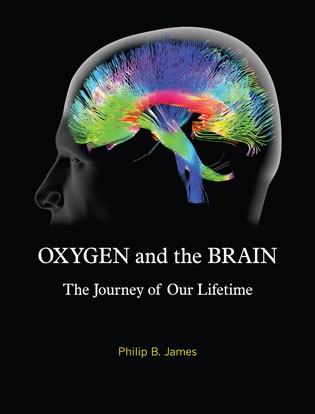 Stroke symptoms
The symptoms typical of a stroke are not always associated with block­age of a major blood vessel in the brain; symptoms indistinguishable from stroke may affect patients labelled as having multiple sclerosis—only the age of the patient and a history of other symptoms allow it to be distinguished from a stroke. A condition that must be considered in patients with a stroke has already been referred to in relation to multiple sclerosis; it is the dis­ease associated with thrombosis known as the anti-phospholipid syndrome, discovered by Dr. Graham Hughes in the 1980s, often referred to as the Hughes syndrome.18 When it affects the nervous system it mimics multiple sclerosis and so provides yet more confirmation that the disease underlying the formation of the areas of sclerosis starts in the blood vessels. A hundred years before the anti-phospholipid syndrome was discovered, Harald Rib­bert, a German pathologist, had suggested that multiple sclerosis was associ­ated with thrombosis, after he had seen that the earliest damage surrounded veins. Hughes syndrome is one cause of venous thrombosis, although it may also cause arterial thrombosis and embolism. Optic neuritis and paraplegia from damage to the spinal cord may also occur in Hughes syndrome, just as they do in multiple sclerosis, almost certainly from tiny emboli break­ing off from an area of thrombosis. It is most important for the diagno­sis of Hughes syndrome to be made, because the condition can be treated with aspirin and other drugs to prevent further attacks. However, it is also clear from the localised brain swelling seen on MRI in patients with the anti-phospholipid syndrome, that the attacks are likely to respond to hyperbaric oxygen treatment.
Copyright
© Best Publishing Company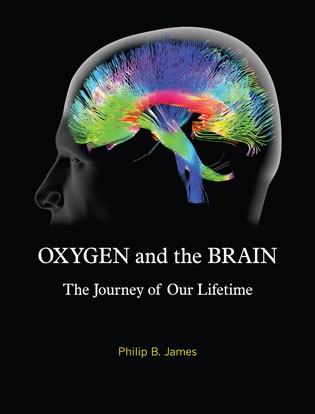 "When we have a stroke, our brain is starved of oxygen, causing the catastrophic death of nerve cells and leaving us paralysed and unable to speak." - Colin Blakemore, neuroscientist quoted in the Daily Telegraph, March 2010.

Copyright
© Best Publishing Company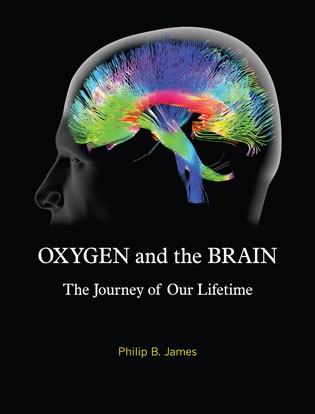 Copyright
© Best Publishing Company