Please expect delays in shipping due to the pandemic situation.
Contact us with questions support@bestpub.com
---
Scuba Diving Safety
Many of you may have heard of, or know personally, Mr. Dan Orr.
Pictured here at Beneath the Sea Dive, Travel and International Oceans Exposition (last weekend) with the Our World Underwater North American Rolex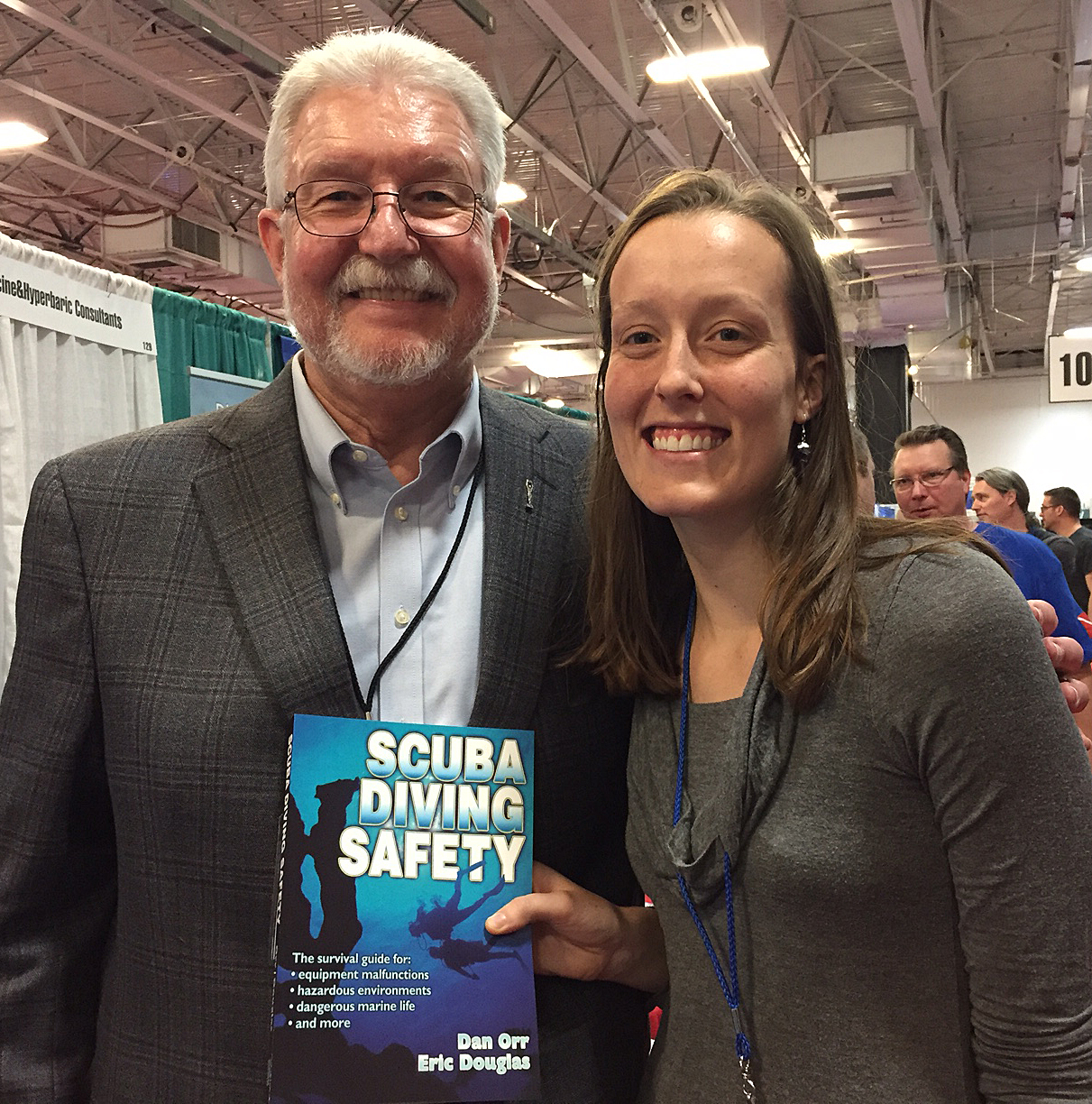 Scholar, Leah Potts, who received a copy of the book "Scuba Diving Safety".
Dan Orr is the past President and CEO of Divers Alert Network. His passion for diving runs deep. Throughout his career he's taught thousands of divers how to dive.
But what's made Dan stand out in the world is that he took his scuba instruction one step further by teaching dive safety around the world. He literally "wrote the book" on dive safety.
Dan teaches us not to rely entirely on someone else – or chance – to keep us safe.
In his book, Scuba Diving Safety, Dan teaches self-rescues, buddy rescues, open-water resuscitation, and towing techniques. The book covers a full range of underwater environments, as well as dangerous marine life, entanglements, and equipment failures.
This vital resource is an essential reference for every underwater enthusiast. Is there a copy of Scuba Diving Safety in your dive bag?
Dan will help you prepare for the unexpected and provide the confidence to enjoy your underwater adventures to the fullest.
What experiences have you had, either personally or witnessed, that could have benefitted from dive safety training? Tell us in the comments below.
Find more information about Dan Orr and his book here: https://www.bestpub.com/books/dive-medicine/product/367-scuba-diving-safety/related_product-123.html
Related Posts
By accepting you will be accessing a service provided by a third-party external to https://www.bestpub.com/