Please expect delays in shipping due to the pandemic situation.
Contact us with questions support@bestpub.com
---
Gulf Coast Diver's Day Coming Soon! September 11th in Delray Beach, Florida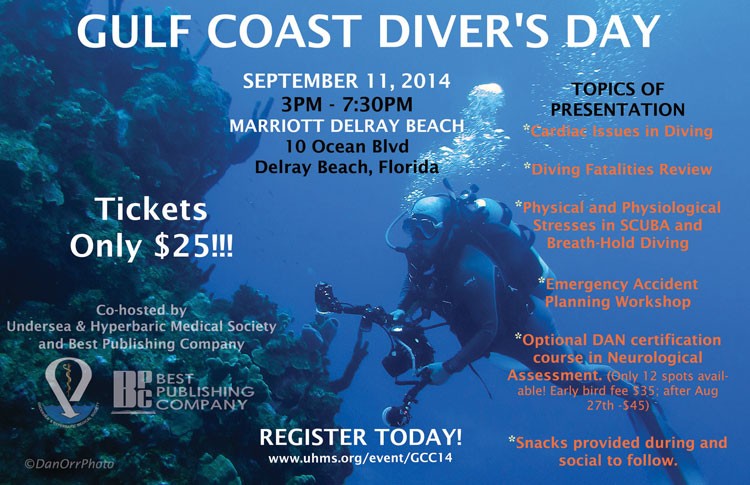 GULF COAST DIVER'S DAY
SEPTEMBER 11, 2014
3:00PM - 7:30PM
MARRIOTT DELRAY BEACH
10 Ocean Blvd
Delray Beach, Florida
Gulf Coast Diver's Day 2014 is coming fast - September 11th in Delray Beach, Florida. The annual event is co-hosted this year by the Undersea and Hyperbaric Medical Society (UHMS) and Best Publishing Company. The Diver's Day program is going to be awesome and focused entirely on you, the diver.

The program includes industry pioneers speaking about the subjects that matter most to divers, including:
Cardiac Issues in Diving by Douglas Ebersole, M.D.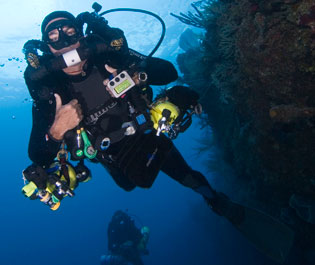 About the Speaker: Dr. Ebersole is a cardiologist at Watson Clinic LLP in Lakeland, Florida specializing in coronary and structural heart interventions. He is also an avid technical diver, a cave diver, a CCR trimix instructor, and a cardiology consultant for the Divers Alert Network. His medical background and diving experience gives him a unique perspective on diving physiology.
Talk Synopsis: It is estimated that there are about 3 million certified scuba divers in the United States. A large number of these individuals are middle-aged or older and at risk for coronary artery disease. Cardiovascular disease is the third most common cause of death while diving and remains the principal cause of death in the general population. The development of symptoms of angina, pulmonary edema, or sudden cardiac death underwater carries with it a much higher mortality than would the same event on land. Dr Ebersole will discuss ways to assess risk in those with or at risk of developing coronary artery disease, and make recommendations to make scuba diving safer.
Diving Fatalities: Lessons to be Learned by Dan Orr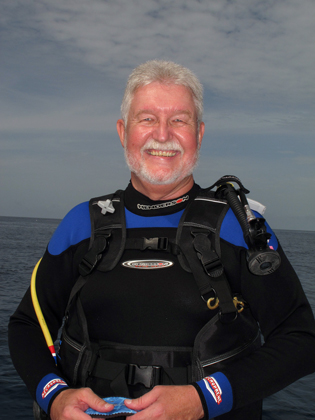 About the Speaker: Dan recently retired from the position of President of Divers Alert Network (DAN) and Chairman of the Board of International DAN, he has helped DAN focus on its worldwide diving safety mission. Prior to coming to DAN, he worked and taught recreational diving in a retail store, developed and implemented course curricula in the academic environment, collected data and supervised research efforts in the field of science diving, tested diving equipment for military contractors.
Talk Synopsis: Learn the most common triggering events in recreational diver fatalities in order to reduce the likelihood of a dive turning into a fatality. Orr will discuss the concept of risk and risky behavior in various types of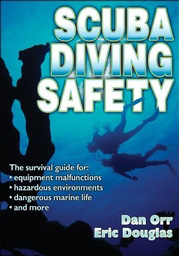 recreational diving in order to learn how to mitigate risk and reduce the likelihood of a diving accident. Orr will also cover the importance of developing and implementing a culture of diving safety in order to reduce risks in recreational scuba diving.

Dan will also be doing a special book signing of his book, "Scuba Diving Safety"!

Physical and Physiological Stresses in SCUBA and Breath Hold Diving by Michael Strauss, M.D.

About the Speaker: Michael B. Strauss, MD, FACS, AAOS, has had a long-standing and keen interest in diving and

diving medicine. His formal training started with Navy Submarine and Diving Salvage Schools. This was followed by tours on a nuclear submarine, with salvage divers in the Philippines and Vietnam and as the undersea medical officer for Underwater Demolition & SEAL Teams in San Diego. He currently serves as Medical Director of the Long Beach [California] Memorial Medical Center Hyperbaric Medicine Program.

Talk Synopsis: Dr. Strauss will teach us about the physical, physiological and psychological stresses of diving; how to recognize the stresses in diving that are ever-present; he will help us become familiar with the phases of a SCUBA dive; we will learn which disorders are likely to occur during each phase of a dive; and realize how equipment results in stress reduction of the SCUBA dive.
In total, there will be three seminars at the Diver's Day, followed by an interactive workshop on emergency action planning for divers, and an optional certification course in DAN Neurological Assessment (we only have 12 spots available for the certification course – so if you want in on that register ASAP). The Diver's Day promises to be very informative and entertaining!
EMERGENCY ACTION PLANNING WORKSHOP
This interactive workshop with the experts will take place from 6:30-7:30pm during the Diver's Day. Take advantage of the opportunity to get your questions answered about:
Medical and logistical issues to consider, gear preparation.

Identifying and responding to an emergency

Scene management, essential first aid, EMS activation

Non-diving Medical Challenges in an Exotic Dive Site

Hospital management of injured divers and an overview of the role of Hyperbaric Oxygen Therapy for DCS/AGE
The Workshop is included with the Diver's Day registration fee.
SPECIAL BONUSES DURING THE EVENT
Snacks are included during the event and join us for a social after!

Optional DAN certification course in Neurological Assessment. Only 12 spots are available! (additional fee)

Book signing by Dan Orr. "Scuba Diving Safety"

Book signing with John Chatterton. "Shadow Divers"

Books on diving available from Best Publishing Company, the world's premier publisher of books on diving and hyperbaric medicine.
GET YOUR TICKET TODAY!
Register Online at www.UHMS.org/event/GCC14

Or click to open the PDF registration form
By accepting you will be accessing a service provided by a third-party external to https://www.bestpub.com/