Please expect delays in shipping due to the pandemic situation.
For international order please contact our customer support to place your order.
Contact us with questions support@bestpub.com
---
Your Complimentary Copy of the UHMS Pressure Newsletter - 2018 First Quarter Issue
Our friends and colleagues at the Undersea and Hyperbaric Medical Society (UHMS) invite you to enjoy a complimentary copy of Pressure, the Society's bimonthly newsletter.

The newsletter will give you a glimpse into UHMS membership benefits. So, if you've been curious about what it means to be a UHMS member, this issue of Pressure will give you an insider's perspective.

What makes this issue of Pressure unique is that it features:

Annual Scientific Meeting 2018: A Look Ahead
Annual Scientific Meeting 2017: A Look Back
UHMS announces revised credentialing and supervision guidelines
Society achieves ISO 9001 certification
UHMS & the AMA: Lisa Gould joins Laurie Gesell in representation
Vote: Board Officer and Associate Council elections open

March 30

CLICK HERE to get your copy now!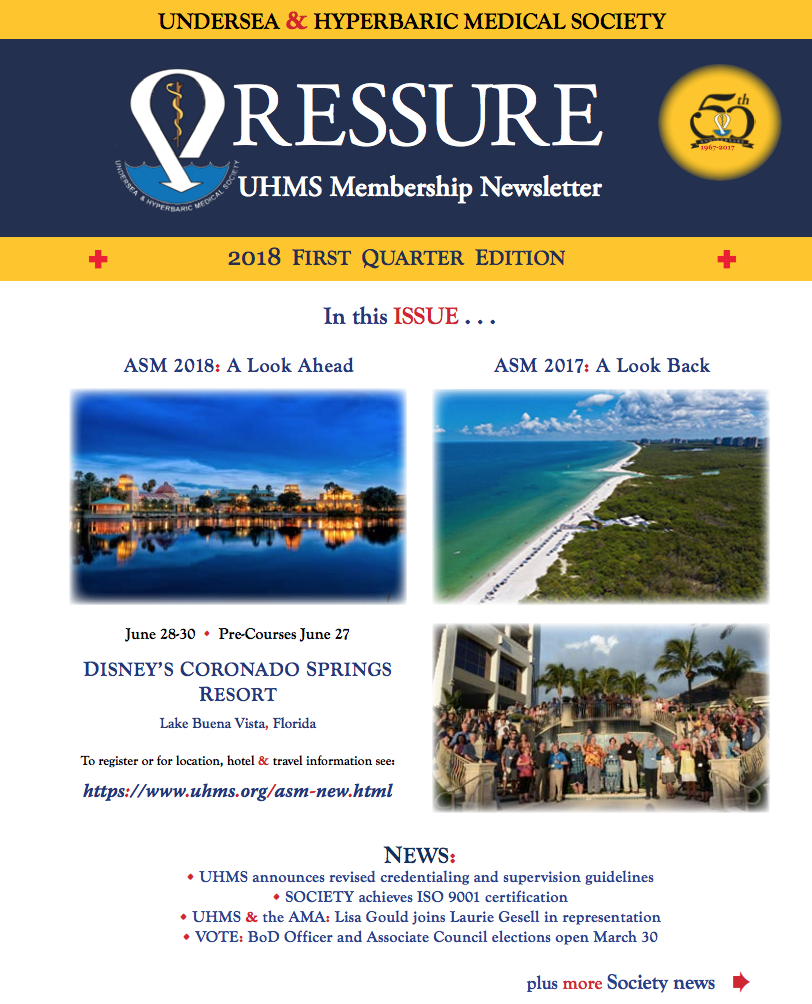 By accepting you will be accessing a service provided by a third-party external to https://www.bestpub.com/