Please expect delays in shipping due to the pandemic situation.
Contact us with questions support@bestpub.com
---
A behind the scenes glimpse of the writing of Harry Hawksbill Helps His Friends
What does it look like to write a book?
Author Paul Mila shares a behind the scenes glimpse with us of his writing of Harry Hawksbill Helps His Friends.
In the photo below Paul is "hard at work" at his beachfront office in Cozumel, under a lone palm with the blue Caribbean in the background.
A great place to get some work done, polishing up the story about Harry Hawksbill and his angle fish friends.
"Work" doesn't have to be a "bad" word, as Paul proves.
What does your writing space look like? Where are you most creative? Share your thoughts in the comments below.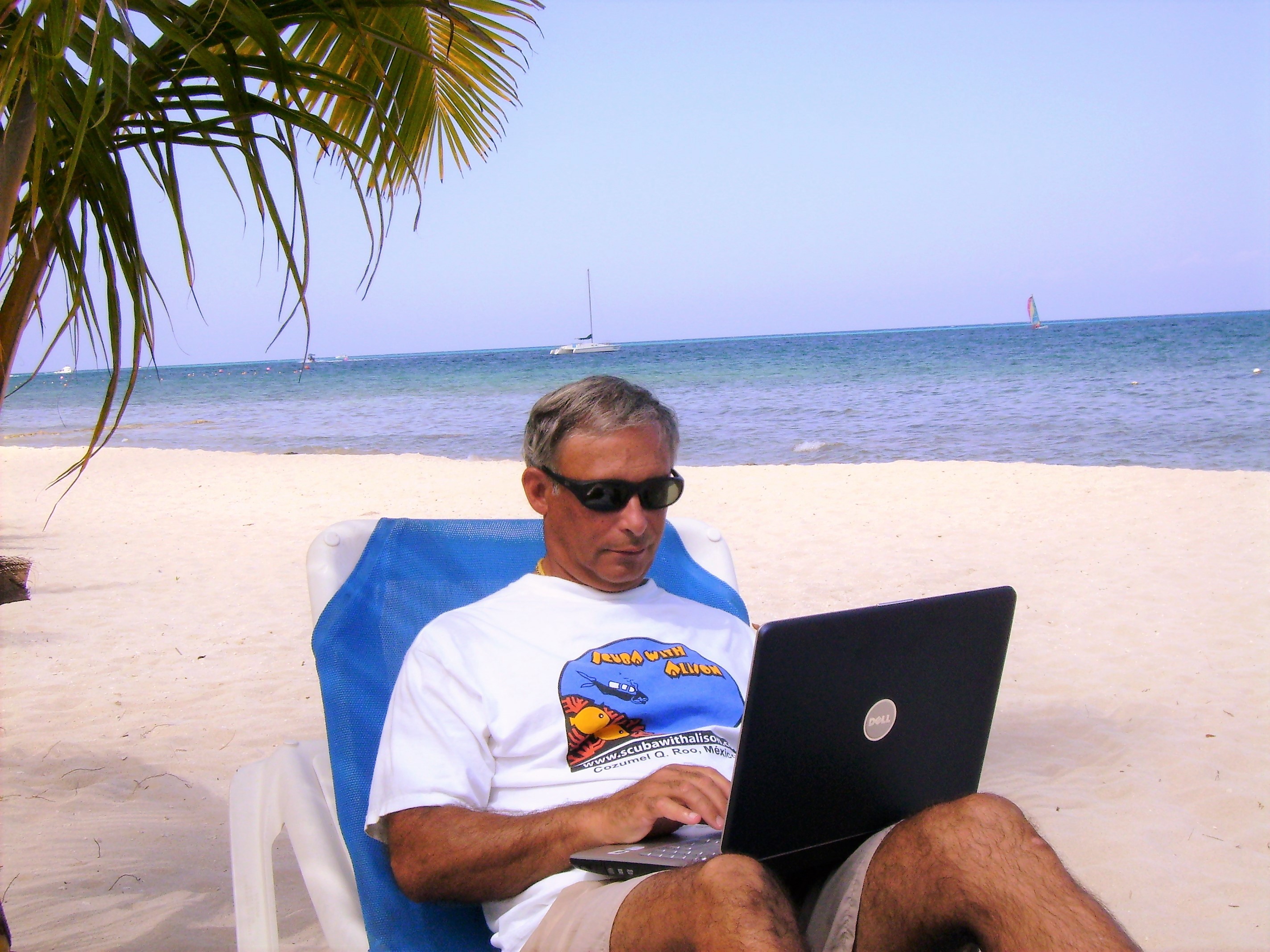 About the Book
Harry the hawksbill turtle discovers that his angelfish friends aren't getting along because they look different from each other.
Harry teaches them they are more alike than they realize, while children also learn about sea life. This is a fun book for beginning self-readers or for parents and children to read together.
By accepting you will be accessing a service provided by a third-party external to https://www.bestpub.com/