Please expect delays in shipping due to the pandemic situation.
Contact us with questions support@bestpub.com
---
3 Resources to Simplify Hyperbaric Facility Safety
The release of the 2015 edition of NFPA 99 earlier this year has been accompanied by a lot of conversation around the subject of hyperbaric facility safety. This week we have three resources that will help you to navigate through the various safety codes and standards.
1. Safety Director Course
Join us at the upcoming Introduction to the Role of Hyperbaric Safety Director course. This comprehensive 2-day classroom course provides participants with the required tools to effectively carry out the role of safety director.
Dates: October 3-4, 2015
Location: Palm Beach, FL
Credit Hours: 16.0
Eligible Licenses: ARNP, CNS, LPN, RN, CNA, RCP, RRT, CRT, CHRN, CHT
Only Two Seats Left!!!
CLICK HERE for enrollment details...
2. Library Essentials for Hyperbaric Facility Safety
Hyperbaric Facility Safety: A Practical Guide This textbook was written with the objective of creating a comprehensive source to assist established hyperbaric programs, serve as a safety primer for those developing programs, and help cultivate the mindset vital to maintaining a safe environment for staff and patients. Click Here for more details...
NFPA 99: Health Care Facilities Code, 2015 Edition The 2015 edition NFPA 99: Health Care Facilities Code provides performance criteria for health care facilities that builds on the risk-based approach introduced in the 2012 NFPA 99, where it is the risk posed to patients and staff, not the type of building, that defines safety guidelines. Provisions govern installation, inspection, testing, maintenance, performance, and safe practices for facilities, material, equipment, and appliances -- including medical gas and vacuum systems formerly found in NFPA 99C*. Click Here to see the complete list of major changes in this new edition.

NFPA 99: Health Care Facilities Handbook, 2015 Edition

Based on the 2015 NFPA 99: Health Care Facilities Code, NFPA®'s Health Care Facilities Code Handbook helps eliminate confusion or mistakes that may jeopardize the safety of patients or staff in both new and existing health care facilities. Redesigned and updated for the many challenges faced in today's field, the Handbook features a wealth of expert commentary addressing the full range of concerns. Click Here for details...
3. Tools for the Trade
All facilities are required by the NPFA 99 2015, Chapter 14, code 14.2.4.5.3 to conform to fire code, which includes "a means for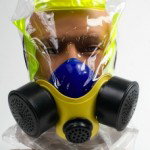 respiratory and eye protection from combustion products allowing unrestricted mobility shall be available outside a Class A or Class B chamber for use by personnel in the event the air in the vicinity of the chamber is fouled by smoke or other combustion products."
To support your facility safety planning and preparedness, iEVAC® Smoke/Fire Hoods from Elmridge Protection Products are available through Best Publishing Company.
Cost Effective. Maintenance Free. NIOSH Certified.
These hoods protect against carbon monoxide and other toxic gasses, harmful particulates, and other life-threatening physical hazards.
CLICK HERE to watch a short demonstration video, get your Free PDF of iEvac features and donning illustration, and answers to your most frequently asked questions.
Be Prepared and Proactive - Order Now.
By accepting you will be accessing a service provided by a third-party external to https://www.bestpub.com/