Please expect delays in shipping due to the pandemic situation.
For international order please contact our customer support to place your order.
Contact us with questions support@bestpub.com
---
DEPTH Blog
The most useful snippets from our authors, all in one place. DEPTH discusses topics of diving, equipment and environment, physics and physiology, technique and technology, and hyperbarics.
The perfect holiday gift for the tiny diver in your life
[Article reprinted with permission from Adventure Sports Network, Inc.]
Need some help finding the perfect holiday gift for the tiny person in your life?
Here it is! SO CUTE!
Harry Hawksbills Helps His Friends by Paul J. Mila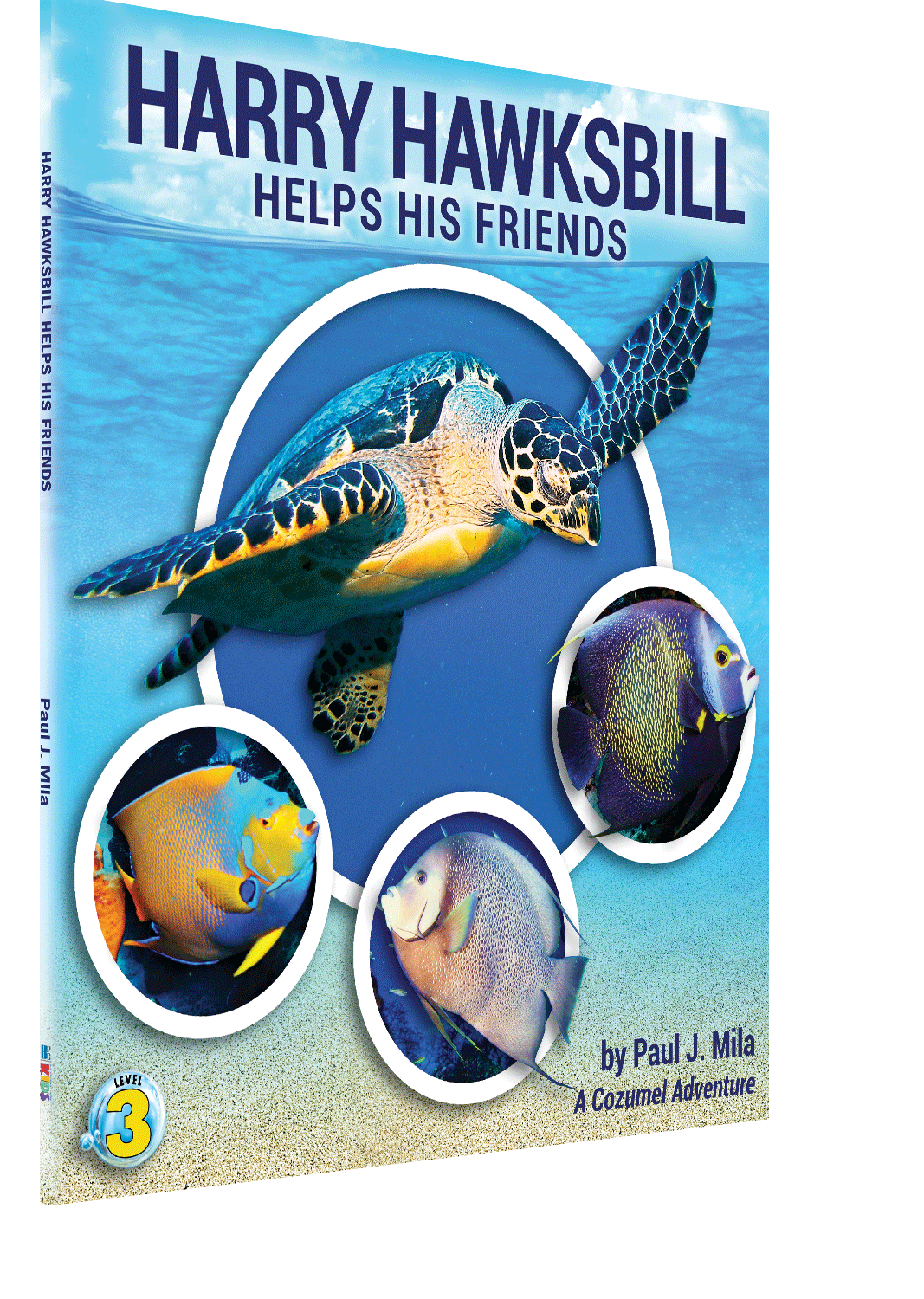 This is a beautiful little children's book by Paul Mila (and published by Best Publishing Company), featuring his own, colourful underwater photography from Cozumel. His story teaches the reader a little about the marine life (especially Harry the Hawksbill turtle), and weaves a sweet little tale about the importance of accepting friends' differences. I love the message the story sends to the reader in a fun way, but also that it inherently promotes a love and awe for the amazing world that exists beneath the waves.
CLICK HERE to order your copy today!
One of my favourite parts, is a page of questions at the end of the story (answers are provided on the opposite page) - is there a better way to interact and have fun with a child while they learn? How much do they remember from the story? How much do YOU remember? Have fun with this together! Awesome!
I will enjoy reading this story and marvelling over the underwater images with my grandchildren; it's something that I have missed doing with my own babes for many years now. AND, your young reader can read to YOU! A great tool for the budding reader to stretch his/her literary muscles (rated a level 3 for young readers)!
About the Author:
Paul Mila hails from Long Island, New York (although may be found more commonly in Cozumel), and left the corporate world to do what he loves best: scuba diving and writing! This is Paul's first children's book. He has a great series of novels that have been in print for some time, and yes, the underlying theme of these thrillers is the ocean and scuba diving.
Comment for this post has been locked by admin.