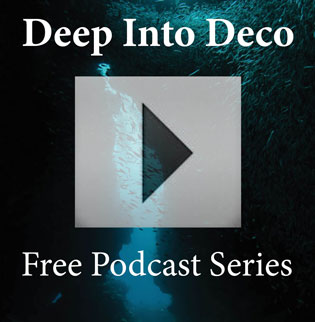 Learn what's missing from your technical dive plan, in easy to understand language.
We've got a FREE podcast series that will show you how to avoid making dangerous mistakes in your technical diving plan. Get access to the single best education and information on decompression modeling in technical diving.
Get This Free Podcast Series NOW!

NEW TITLE ANNOUNCEMENT!

| | |
| --- | --- |
| | Deep Into Deco is a comprehensive and well-written reference text that covers the various topics of decompression theory. What makes this book truly stunning is that it is not only straightforward, easy to read and understand and free from technical jargon, but it also portrays the latest developments and controversial issues in technical diving. |




Better Healing with More Oxygen


Recently, the BBC News UK and The Telegraph both recently ran a story about Lance Bombardier Ben Parkinson who was seriously injured by a Taliban bomb while serving in Afghanistan. The bomb left him without both legs and put him in a coma for four months.

After undergoing Hyperbaric Oxygen Therapy, Ben is now learning to walk again.

We invite you to read the news article and watch the video about Ben's story and the healing effects of oxygen.

Click Here for Full Access