Recommended Resources for Avoiding and Treating
"The Bends"
Most scuba divers venture into the water with a less-than-adequate understanding of DCS and how to avoid it. Learn everything you need to know about "The Bends" with this week's special offer!
Beating the Bends
The Diver's Guide to Avoiding Decompression Sickness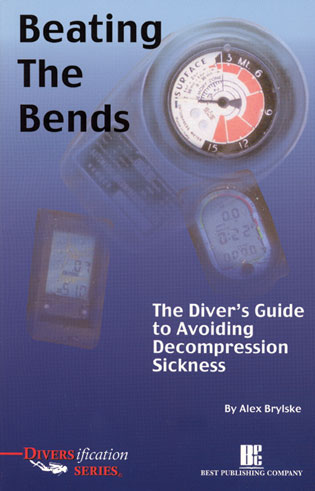 "When I go diving I have two goals: Number one, I want to avoid an accident. Number two, I want to have fun. Having fun is the easy part." - From the Foreword
Avoiding injury can be easy too - as long as we know what to look for. Perhaps more than any other reason, that's why Alex Brylske wrote this book. Beating the Bends provides a wealth of life-saving information in a succinct and easy-to-understand format. READ MORE...

Please note that very limited quantities of this book are available. Hurry - Order now!

NOAA Diving Manual - Chapter 4
Diving Physiology
Chapter 4 of the NOAA Diving Manual 5th Edition provides an overview of how the human body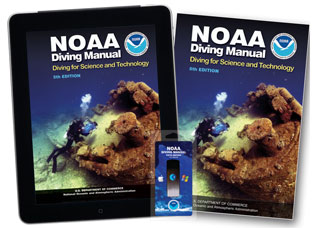 responds to the varied conditions of diving. Knowledge of diving physiology contributes to diving safety and enables a diver to recognize diving-related medical symptoms when problems occur. Topics covered in Chapter 4 include:
Tissue Use of Oxygen
Hypoxia, signs and symptoms
Direct and Indirect Effects of Pressure During Descent & Ascent
Ears, Sinuses, Eyes, Lungs
Arterial Gas Embolism (AGE)
Decompress Sickness (DCS)
And much, much more!
Basic Decompression Theory and Application, 3rd Edition
The intent of this book is to present a working view of decompression in diving, mostly focusing on theory with application, including equations. Discussed are the mechanics of tissue gas exchange, bubbles and nucleation, supersaturation, perfusion and diffusion. Such aspects are simplified, and for some certainly oversimplified. Also included are chapters on "Mixed Gases and Decompression;" "Decompression Tables, Meters and Models;" "Decompression Risks and Statistics."

Topics span many disciplines, and the targeted audience is the commercial diver, hyperbaric scientist, doctor, physical scientist, technical diver, and dive instructor.

READ MORE..
FREE GIFT

FREE Gift!

Buy Two featured decompression titles and receive a FREE copy of Mending the Bends by David Merritt, MD, FS, DMO

"Finally, a dive medical book for the average diver! It is also a must for every divemaster responsible for maintaining safety for all levels of divers." -Joanne Heins, MD


Offer expires October 6th.

Online Diver Continuing Education Courses
Two online diver continuing education courses are offered by Peters Educational Group, LLC, an education partner of Best Publishing Company.

These online courses are perfect for dive leaders who need CEU's or to use as continuing education during dive club meetings.
Course on Decompression Sickness
Do you understand DCS, what it is, how it occurs, and what are treatment options? This 1.5 credit-hour course covers all the basics that you need to know about DCS, taught in easy-to-understand language. It educates as to the different types of decompression sickness, how and when DCS occurs, risk factors, physics and mechanisms of DCS. Watch A Clip...
Introduction to Decompression Theory & Tables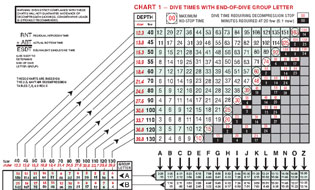 The goals of this ninety-minute course are to educate as to the physics and physiological effects of hyperbaric exposure and to explain the mechanisms and types of injury associated with hyperbaric and diving operations. A description of the signs and symptoms and treatments of both Type I and II DCS is also included as well as defining the treatment tables for DCS and AGE. READ MORE...