Cold Water Diving & Diver Continuing Education
Autumn has arrived and it's time to prepare for cooler temperatures both on land and underwater. Best Publishing Company has the perfect resources to help you prepare for off-season diving!
Cold Water Diving by John N. Heine

A beautifully illustrated, comprehensive guide on the planning, preparation, and training for cold water diving.

More than 100 full-color photos illustrating in-detail the techniques and procedures for safe and comfortable cold water diving.

Special sections on safety tips, dry suits, and diving equipment, including items for thermal protection, cylinder valves, and regulators. The author, past president of the American Academy of Underwater Sciences (AAUS), John Heine, is an ice diver with more than 15 years of cold water diving experience.

NOW: $22.95

Dive Like a Pro: 101 Ways to Improve Your Scuba Skills and Safety

by Robert N. Rossier

"So much information in a concise easy to read format, it should be a reference book for all divers and instructors!"
- David, BPC Customer



This book should be in the collection of every diver! No matter how much you know about diving, it seems there's always more to learn; a skill, technique or procedure that can be improved. Also includes tips on equipment care & maintenance. Make this book part of your diver continuing education.

NOW: $11.48
On Sale One Week Only! Offer Expires October 3rd.
Equipment & Maintenance
Do you know how to properly inspect and prepare your equipment for next season? Or maybe you're considering getting new equipment - how do you know what type of gear will work best for you?
Check out the NOAA Diving Manual 5th Edition. That's right, Chapter 2 of the NOAA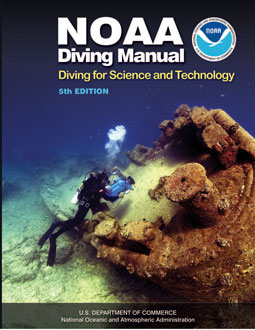 Diving Manual is called "Dive Equipment" and it is packed with information about types of equipment and maintenance! For example, below is a list of a few topics covered in chapter 2:
Thermal Protection:

Dive skins
Wetsuits and Maintenance
Drysuits, including: types of materials available in drysuits, valves, seals & accessories, zippers, undergarments, active heating systems and maintenance
Suit Accessories, including hoods and gloves

BCDs and Maintenance
Regulators and Maintenance
Underwater Photography/Video and Maintenance
Surface Supplied Diving Equipment and Maintenance
Compressors and Maintenance
And Much More!
Looking for a dive trip this winter?
Eco-Touring the Florida Keys by Matthew Landau and Larry Gates lists and describes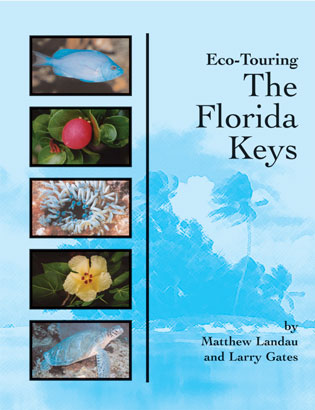 over 70 dives sites all over the Florida Keys!
In addition to dive sites, this book also serves as a guide for quick, reliable identification of the most common plants, seagrasses and seaweeds, common marine fish, sea turtles, common invertebrates, and overall descriptions of the Florida ecosystems and their inner workings.
Get this book now and start planning your winter escape to the sunny Florida Keys!
On Sale One Week Only!
NOW:$14.15
Offer Expires October 3rd.