Highlights
| | |
| --- | --- |
| | Against the Current: A Life and Legacy of Dive Safety Education by Dan Orr, MS. If you are an educator or dive leader, this article is for you. Dan Orr shares personal insights and tips for making your teaching techniques more effective and engaging. Read More... |
| | Building a Diving Medical Practice One Diver At A Time by David Charash, DO. "Hanging up a shingle with your title and a picture of a hardhat diver outside your office won't bring you divers as patients"...in this article Dr. David Charash discusses how to start a diving medical practice. This article is based on his personal experiences in opening a medical clinic that serves recreational, public safety, scientific and commercial divers. Read More... |
| | Hypertension, Left Ventricular Hypertrophy and Sudden Cardiac Death in Scuba Diving by Petar J. Denoble, MD, DSc. Cardiac disease is associated with 20-30% of fatalities amongst recreational divers. In most cases the scenario of death fits the description of sudden cardiac death (SCD), which is also one of the most common risk factors in the general population. Read More... |
| | Scuba Diving in Older-Aged Divers by Michael B. Strauss, MD, FACS, AAOS. How do you define "old"? If you are a physician, diver or a dive leader this article is a must-read! Dr. Strauss discusses the critital factors for making decisions as to whether or not the older aged diver should continue SCUBA diving activities. Read More... |
| | Technical Diving - What the Physician Needs to Know by Douglas Ebersole, MD. What makes a dive "recreational"? And what are the two major concerns with Nitrogen? This article educates the reader on the basics of technical diving and some of the medical issues involved. Read More... |
| | Update on Rebreather Forum 3 (RF3) by Rosemary E. Lunn and Neal W. Pollock, PhD. Rebreather divers, this article is for you! Rebreather Forum 3 (RF3) was held in May 2012 to review the state of rebreather diving (equipment, operations, accidents and accident prevention) and consider the best path forward to further enhance safety and readiness. www.rf30.org Read More... |
New content is added each quarter. Stay tuned!
To access the complete online database, please visit www.BestPub.com
Do you have an article to submit? Please contact info@bestpub.com

Online Courses in Dive Medicine



Brought to you by Peters Educational Group, LLC
Defining Medical Fitness to Dive (Free Video). This short, one minute video will completely change your understanding of what it means to be "fit to dive". Dr. Nick Bird, MD, MMM and past Chief Medical Officer for Divers Alert Network, challenges us to look at all factors that influence a diver when evaluating medical fitness to dive. Read More...
Dive Medicine Quiz (Free Quiz). Think you know your stuff when it comes to dive medicine? Take this free quiz and test your knowledge. Take quiz...
Course on Decompression Sickness. Do you understand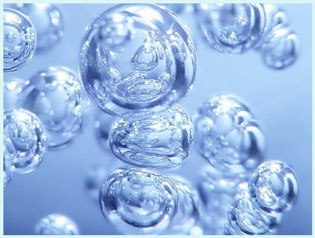 DCS, what it is, how it occurs, and what are treatment options? This 1.5 credit-hour course covers all the basics that you need to know about DCS, taught in easy-to-understand language. It educates as to the different types of decompression sickness, how and when DCS occurs, risk factors, physics and mechanisms of DCS... Read More...
Introduction to Decompression Theory & Tables. Do you know how (and why) to use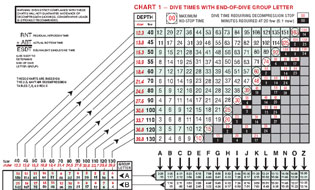 dive tables? This online course teaches operational dive medicine and how to use dive tables. This 1.5-credit hour course educates as to the physics & physiological effects of hyperbaric exposure and explains the mechanisms and types of injury associated with hyperbaric and diving operations. Read More...