Come along on our free two-part video series adventure as we inspire our children and introduce them to the USS Arizona and its crew.
In these short videos, you will hear from the author and see a preview of underwater photos from the USS Arizona in Pearl Harbor. Watch with your kids to get a glimpse of the hidden world that lies beneath the USS Arizona Memorial.
Beneath Pearl Harbor: Young Reader Edition
by Naomi Blinick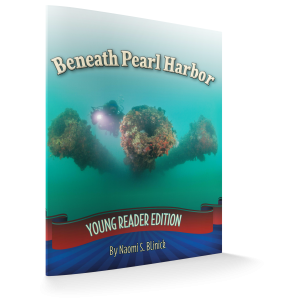 SPECIFICATIONS
| | |
| --- | --- |
| | 978-1-947239-10-4 |
| | Naomi Blinick |
| | Softcover |
| | 80 |
| | June 2018 |
| | Young Readers Edition |
ABOUT THE BOOK
Have you ever wondered what it looks like under the waters of Pearl Harbor? The USS Arizona is the most well-known battleship sunk during the Japanese attack on Pearl Harbor in Hawaii on December 7, 1941.
In this book, you can explore the USS Arizona alongside National Park Service scuba divers, who use diving as a tool to study and preserve the ship. Learn about one of the most historic shipwrecks of all time through narrative and stunning photographs.
REVIEWS
"Beneath Pearl Harbor: Young Reader Edition brings my grandfather's story and the story of the 1,177 lost men to life. Generations both young and old will enjoy unparalleled access to one of history's most famous ships. To all the gallant men, may we never forget their story."
- Nikki Stratton, granddaughter of USS Arizona survivor Donald Stratton
"It was my dream to visit the USS Arizona Memorial, and getting to experience it in person is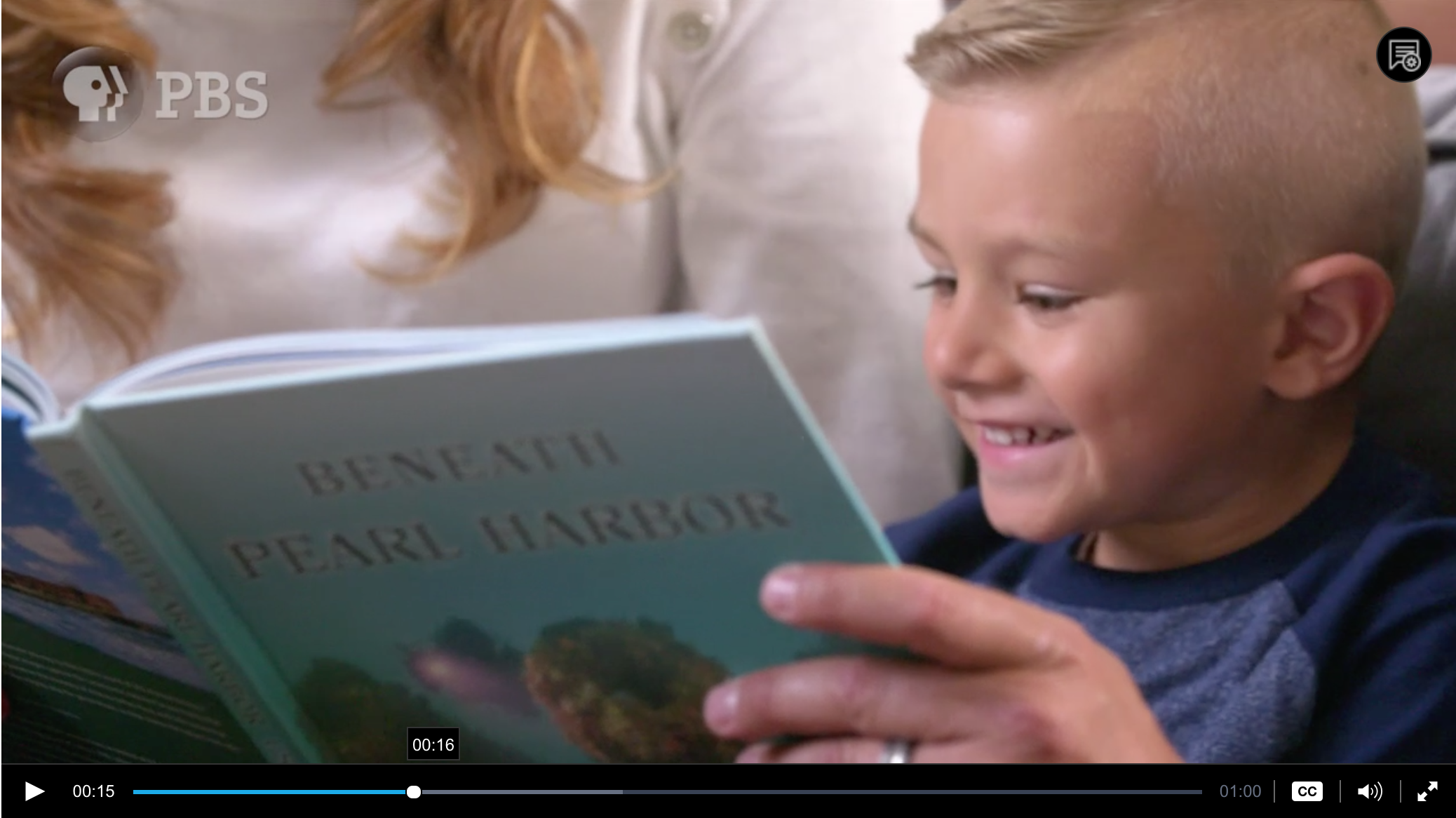 something I will never forget. This book allows my younger generation to learn about Pearl Harbor without being there. Always remember the people of Pearl Harbor because Pearl Harbor is being forgotten. The stories of these brave men and women live on through us by what we learn and share about them. It is our job to remember the legacy of the Greatest Generation and what they did for our nation."
- Landon Knestrick, young reader and Pearl Harbor enthusiast
ABOUT AUTHOR
Naomi Blinick is an underwater photographer, marine biologist, NPS diver, and former member of the dive team at the USS Arizona Memorial. She produced the original version of Beneath Pearl Harbor: USS Arizona with underwater photographer Brett Seymour of the NPS Submerged Resources Center. After seeing the book's popularity with younger audiences, she was motivated to make a version for them. She hopes readers enjoy discovering what lies beneath Pearl Harbor and become enthusiasts and stewards for all national park sites in the United States.