Winter weather means a diving "off-season" for many of us. It's often a time to service gear, attend dive shows, and continue our diving education.
We invite you to start your "off-season" diving continuing education with this short excerpt from Scuba Diving Safety, authored by Dan Orr, past President and CEO of Divers Alert Network.
Article, "Surface Rescue Techniques" by Dan Orr
Photo Caption: Author Dan Orr participates in the Grand Teton National Park Winter EMS Refresher giving lectures on diving safety. As part of the refresher, Dan presented a copy of his book, Scuba Diving Safety, to the GTNP EMS Group for their library.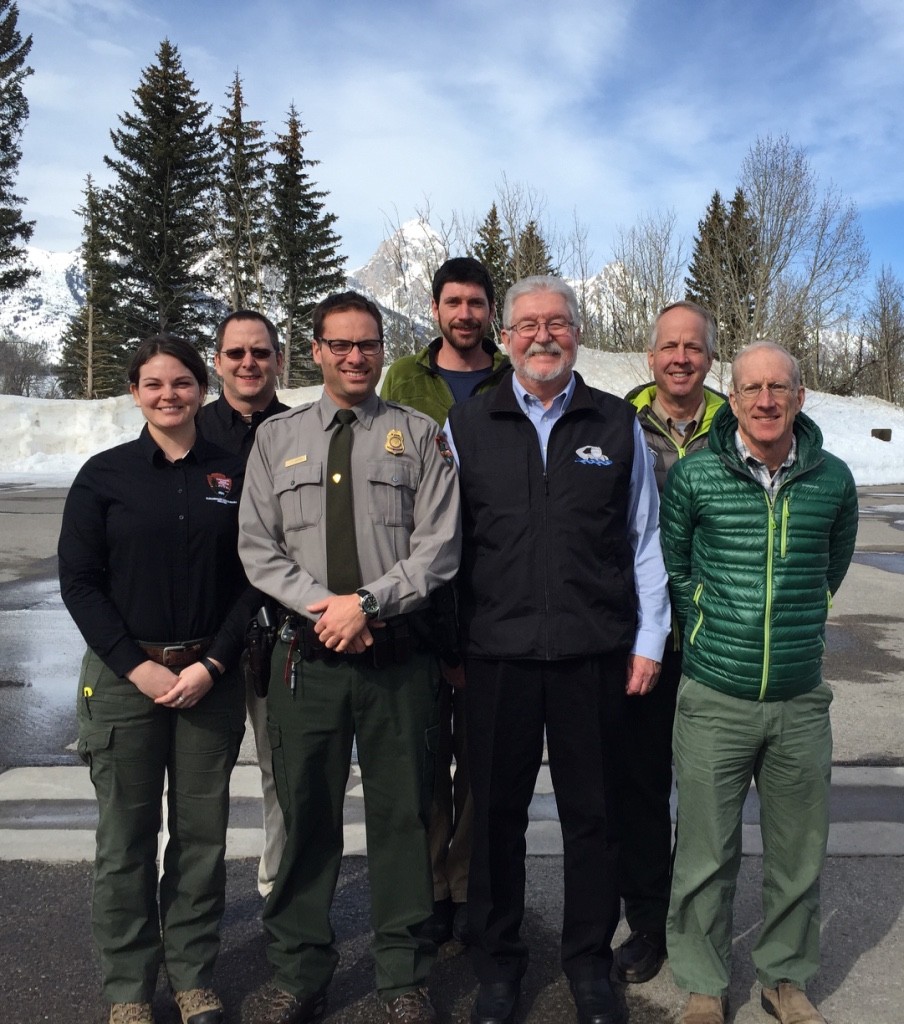 Scuba Diving Safety, the survival guide for: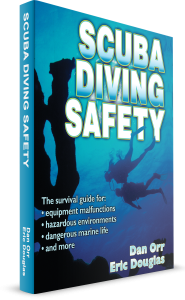 Equipment malfunctions
Hazardous environments
Dangerous marine life
About the Book
The beautiful locales, exotic plant and sea life, and relaxing environs of dive locations are even more peaceful when you are armed with the expertise and skill to stay safe in any situation.
With self-rescues, buddy rescues, open-water resuscitation, and towing techniques, Scuba Diving Safety will become your most valuable diving companion. Covering a full range of underwater environments, as well as dangerous marine life, entanglements, and equipment failures, this vital resource is an essential reference for every underwater enthusiast.
Do not rely on someone else—or chance—to keep you safe. Let Scuba Diving Safety help you prepare for the unexpected and provide the confidence to enjoy your underwater adventures to the fullest.
About the Authors
Dan Orr, past President and CEO of Divers Alert Network (DAN), is known as a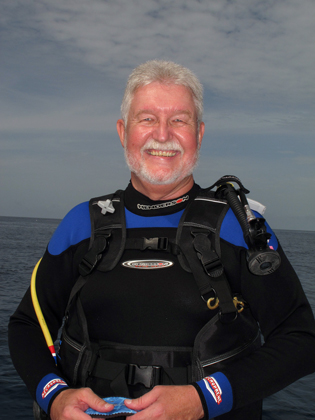 first-class educator and longtime ambassador for the diving industry. A veteran diver of more than 40 years, Orr joined DAN in 1991 and immediately established the DAN training department and the Oxygen for Scuba Diving course, a standard in the dive industry.
Orr has held membership and leadership positions in many notable diving organizations such as National Association of Underwater Instructors (NAUI), Professional Association of Diving Instructors (PADI), Association of Canadian Underwater Councils (ACUC), Young Men's Christian Association (YMCA), National Academy of Scuba Educators (NASE), International Association of Nitrox and Technical Divers (IANTD), Undersea & Hyperbaric Medical Society (UHMS), National Association For Cave Diving (NACD), the Historical Diving Society, Academy of Underwater Arts and Sciences, the Institute of Diving, and the Explorers Club. He is chairman of the board of the Historical Diving Society and secretary of the DEMA board of directors. He has several specialty certifications, including full cave diver, rescue diver, and rapid response rescue and recovery. Orr has authored, coauthored, or reviewed more than 15 books and manuals on scuba and various aspects of scuba safety and rescue.
Eric Douglas Life is an adventure for Eric Douglas, above and below the water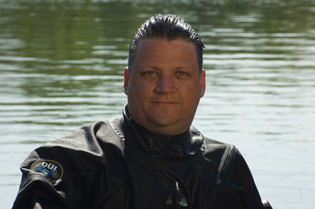 and wherever in the world he ends up. Eric received a degree in journalism from Marshall University. After working in local newspapers, honing his skills as a storyteller, and following a stint as a freelance journalist in the former Soviet Union, he became a dive instructor. The ocean and diving have factored into all of his fiction works since then.
Eric has made a career of the diving industry since 1998, working for PADI and DAN, and now writing about diving adventure and safety. He is a regular columnist for Scuba Diving Magazine, writing both the "Lessons for Life" and "Ask an Expert" columns.
He has published five dive adventure novels in the Mike Scott Adventure Series: Cayman Cowboys, Flooding Hollywood, Guardians' Keep, Wreck of the Huron and the latest Heart of the Maya. He also has a series of dive adventure short stories set on the fictional Withrow Key in the Florida Keys, as well as two children's books: Sea Turtle Rescue and Swimming with Sharks.