Members of the National Park Service Submerged Resources Center were introduced to young Landon while he was at World War II Valor in the Pacific National Monument earlier this month.
Landon's journey to meet his hero, Donald G. Stratton, began with the PBS show "Into the Arizona" and book "Beneath Pearl Harbor" - both created by the SRC and partners to highlight the legacy and National Park Service stewardship of the WWII battleship.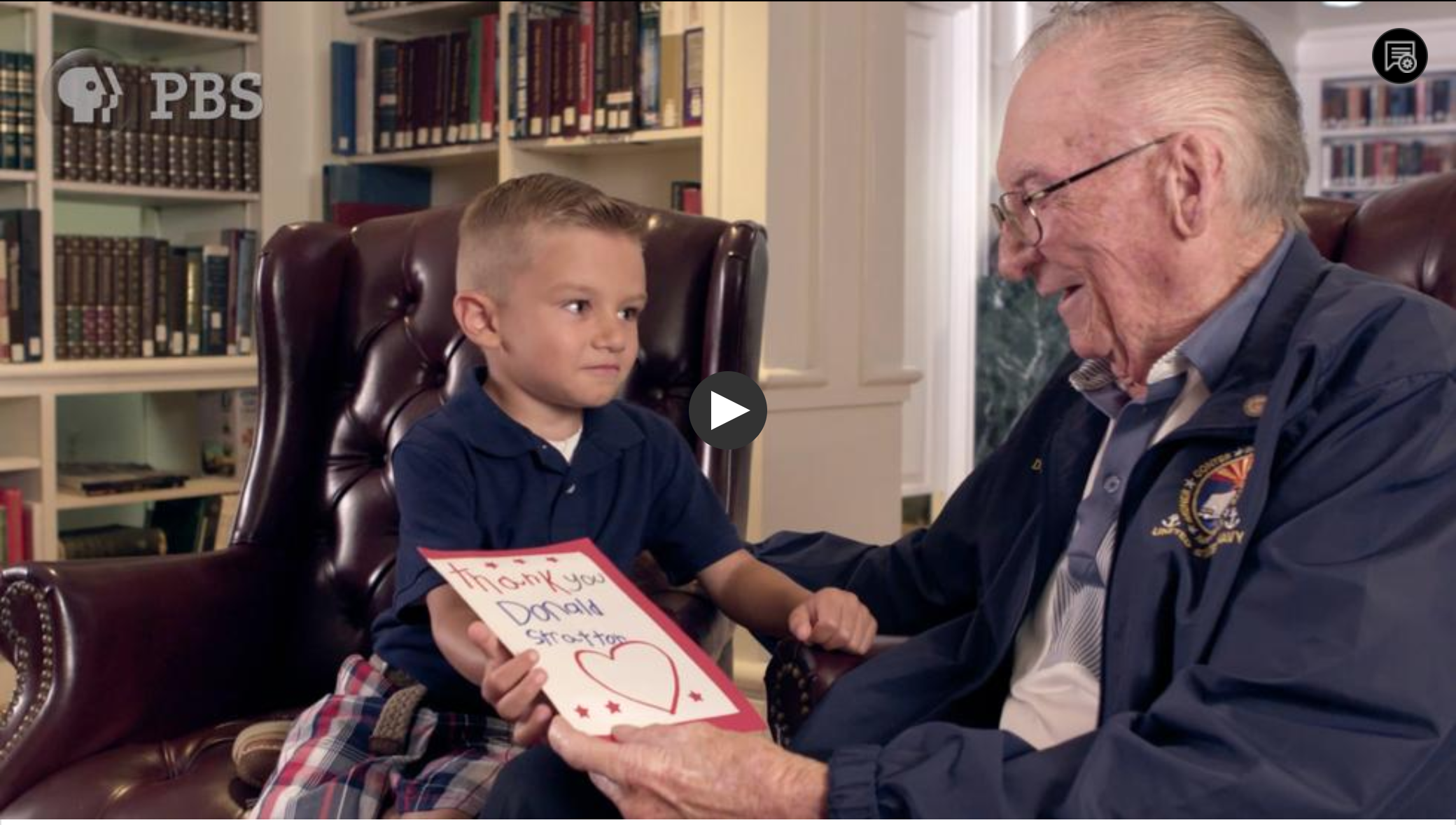 Beneath Pearl Harbor: USS Arizona - Underwater Views of an American Icon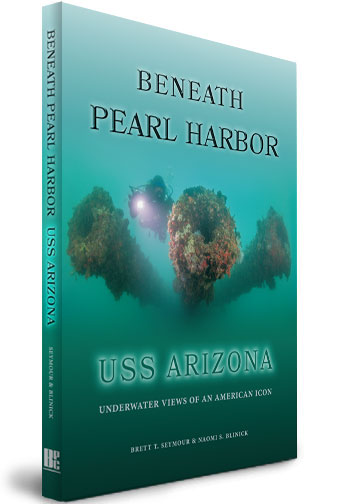 by Brett Seymour and Naomi Blinick
ABOUT THE BOOK
Experience USS Arizona as never before in this collection of images and essays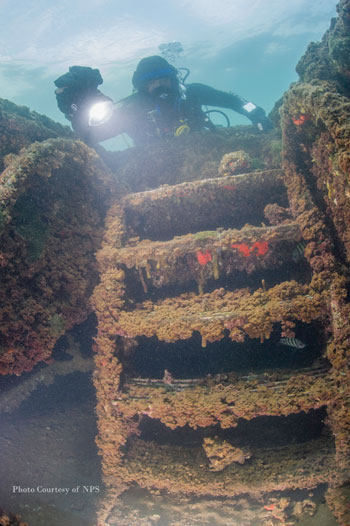 that bring the fallen World War II battleship to life.
Explore the submerged ship, its artifacts and history underwater with individuals who have a tangible and passionate connection to the ship - National Park Service divers.
REVIEWS
"Brett Seymour's images and this book take us on an intimate journey to the hidden world of USS Arizona to honor the great battleship and those who served on her. These images capture the cataclysmic moment in our history that began the Pacific War, but most importantly they preserve the memory of Arizona before time and tide reclaim her to the sea. This book will power the memory of this mighty ship for generations, as time claims the valiant men who called her home."
- David Doubilet, photographer, National Geographic Magazine
"In her 100 years of existence, USS Arizona has led several lives: a symbol of U.S. Naval power; a site of incredible violence and destruction; the last resting place of some 1,000 sailors and marines; a nearly forgotten relic of WWII; a shrine to her lost crew; a national memorial; and most recently, the focal point of state-of-the-art maritime stewardship by the National Park Service. This book describes the latest chapter of this once-mighty warship in moving text and stunning photography."
- Gary Cummins, First Superintendent, USS Arizona Memorial.
"It is important for future generations to remember what happened on Dec. 7, 1941, and that becomes more difficult with each passing year. I hope that when someone picks up this book he or she continues to remember the story of USS Arizona and its significance to our nation."
- Lauren Bruner, USS Arizona Survivor