Best authors are always on the move.
Here are their updates from the field, bringing you the latest from the world of diving . . .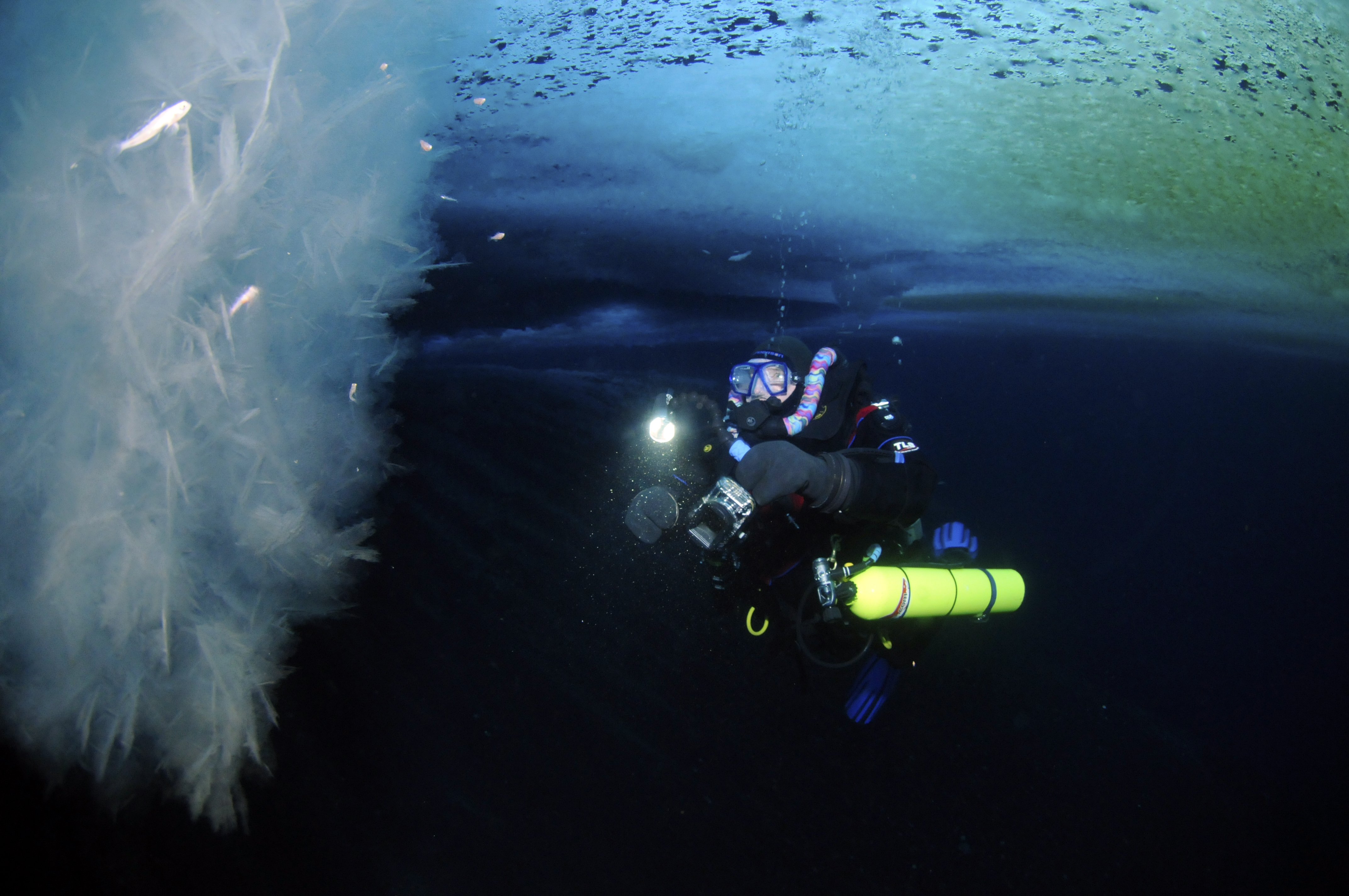 A Glimpse Under the Ice
Have you ever wondered what it looks like under the ice, looking toward the surface?
Author John Heine is all too familiar with the view from under the ice.
Pictured here, John is testing the Poseidon Se7en rebreather under the ice in Antarctica.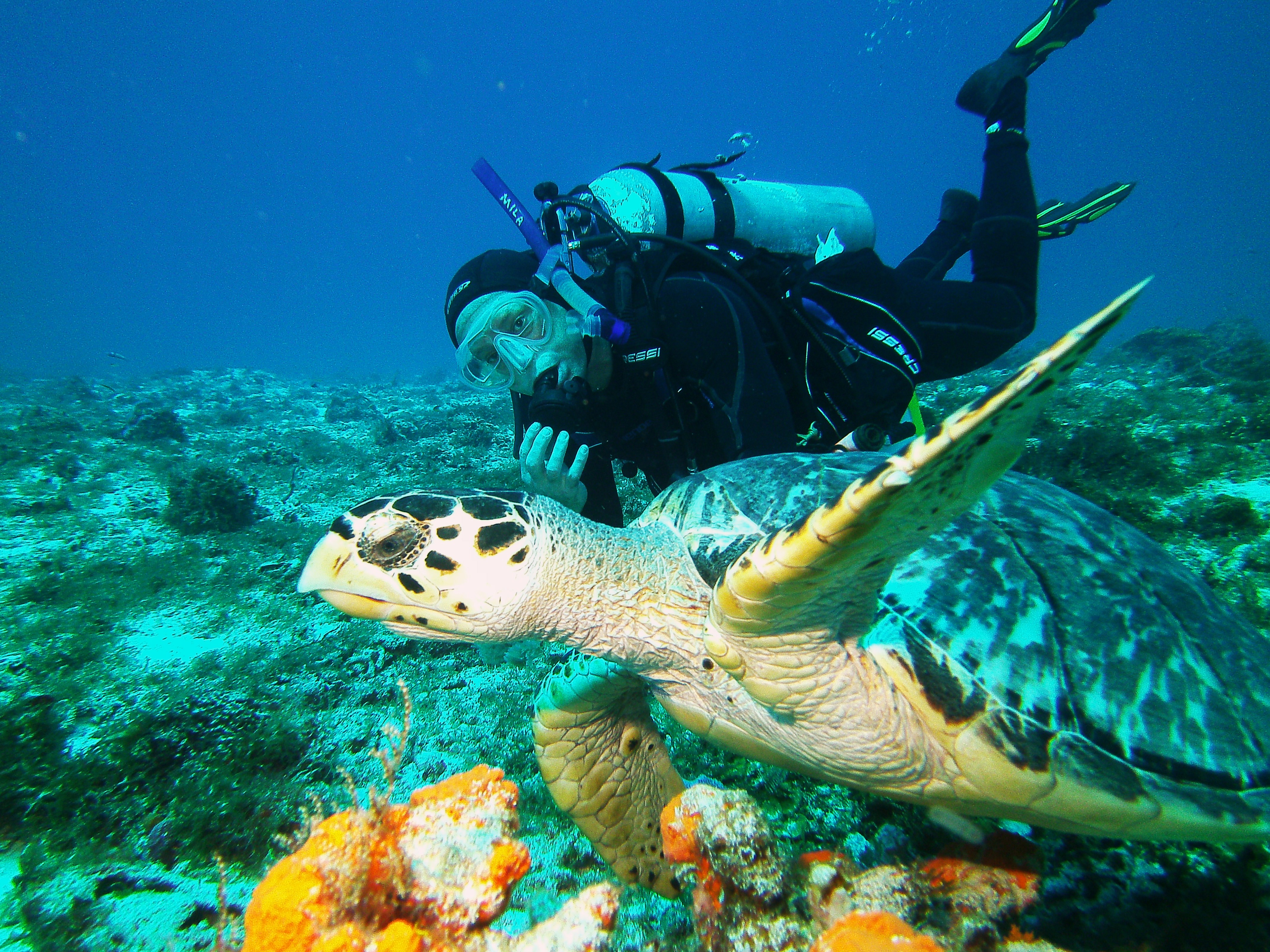 Diving with Sea Turtles
It always makes for a great dive when sea turtles are nearby, don't you agree?
For author Paul Mila, pictured here swimming with a hawksbill turtle in Cozumel, Mexico, choosing a sea creature as the hero in his first children's book was easy. Harry Hawksbill was a natural!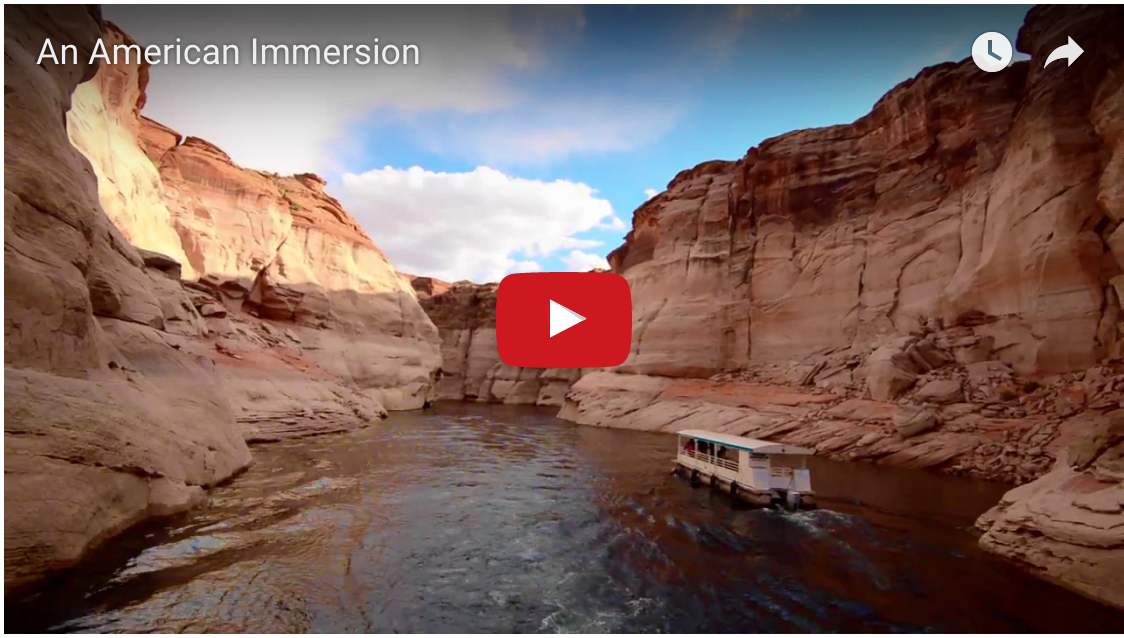 Find Your Inspiration Here!
Get an exclusive sneak peek of this newly created 7-minute film by Jennifer Idol about her journey diving across all 50 states.
Jennifer has not shared this video with many people outside of her personal circle.
We are honored to give you this sneak peek!
Take 7 minutes now and watch this video. We promise it will be time well-spent.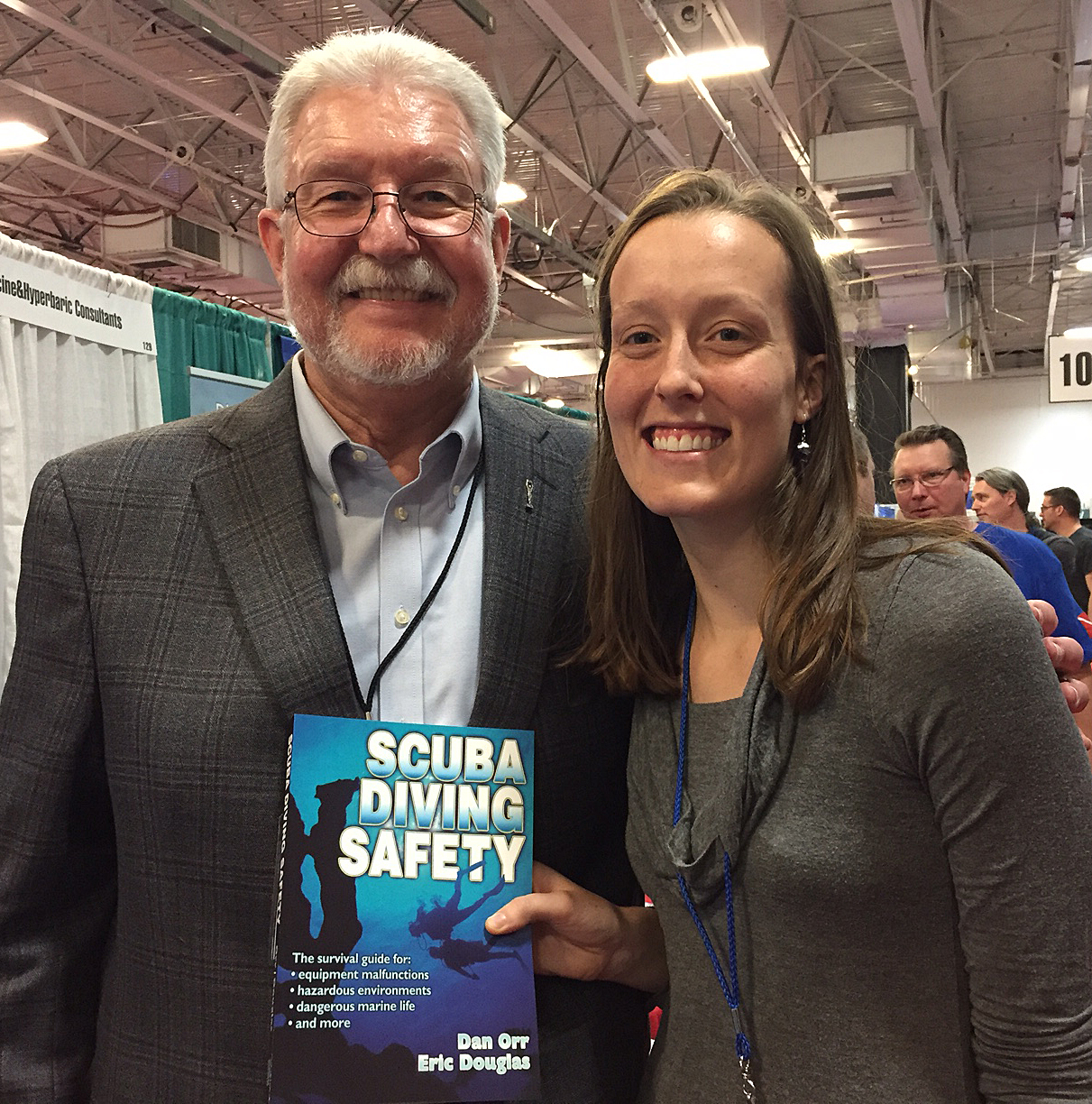 Scuba Diving Safety
Dan Orr, pictured here at Beneath the Sea Dive, Travel and International Oceans Exposition (last weekend) with the Our World Underwater North American Rolex Scholar, Leah Potts, who received a copy of the book Scuba Diving Safety.
Dan literally "wrote the book" on dive safety.
He teaches us not to rely entirely on someone else – or chance – to keep us safe.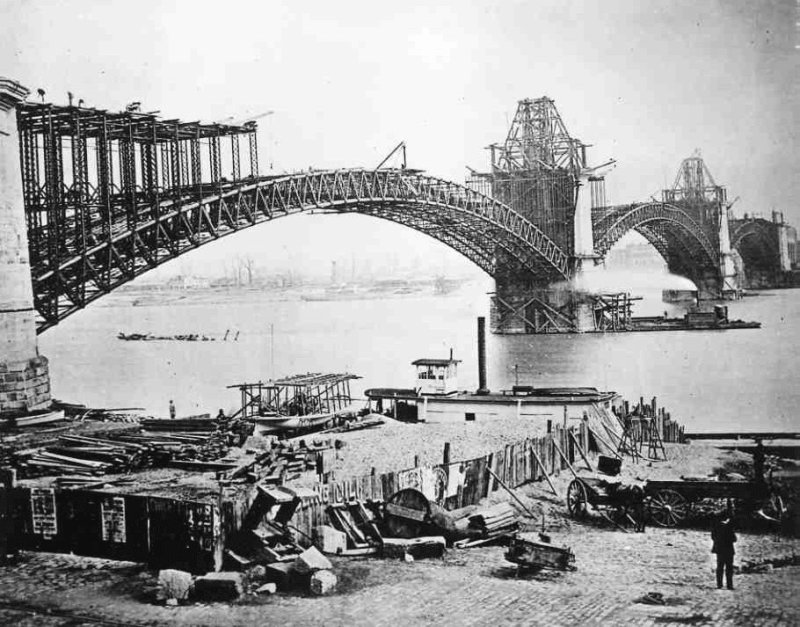 The Physiology of the "Bends"
If you're a diver, you've most likely heard of the "bends" or "divers disease."
The "bends," formally called decompression sickness (DCS), was first seen as an industrial phenomenon that struck caisson workers (caisson disease) as they labored to set the bridge footings on a river bottom. The photo above shows the construction of the Eads Bridge over the Mississippi River, 1873.
In Dr. Monte Anderson's book, The Choice: A Story of Survival, his friend, David Scalia, suffered a devastating diving accident that included an arterial gas embolism to the brain during an uncontrolled ascent from 10 meters.
Read the full article and find how you can benefit from this engaging story.