The season of cold water and ice diving is upon us!
In this DEPTH blog article learn about variation in ocean temperatures and how you can be more prepared for cold water diving!
CLICK HERE to read the article . . .
Or copy and paste this link in your web browser https://www.bestpub.com/blog/entry/variation-in-ocean-temperatures.html
Cold Water Diving, 2nd Edition
by John Heine
Cold Water Diving: A Guide to Ice Diving 2nd Edition by John Heine, a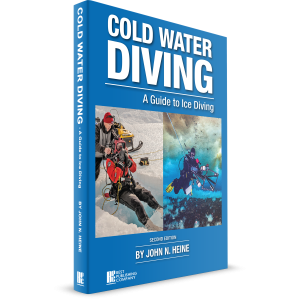 scientific diving safety officer and an experienced ice diver for more than 25 years, has detailed the requirements for safe and comfortable ice diving.
This book covers cold water and ice-diving environments; training; equipment; thermal protection; evaluating, preparing, and planning dives; and safety and emergency procedures.