Commercial Diver Training Manual, 6th Edition
by Hal Lomax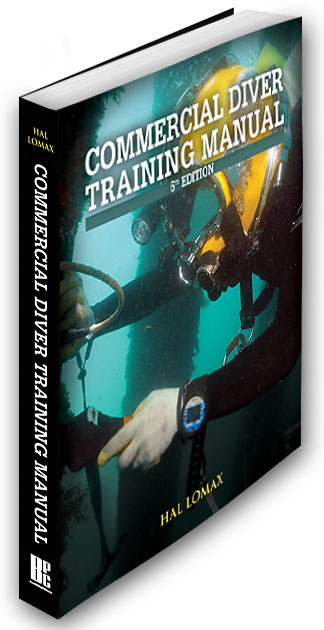 PRESALE IS OPEN!
Save 10% now through August 5, 2016
(Books will hit shelves mid-August)
Updates in the 6th Edition
Comprehensive rewrite can be used as stand-alone reference
Extensive index
Easy-to-read formatting
Color photos/tables/figures added
Colorful book cover

ABOUT THE BOOK
The 6th Edition of the Commercial Diver Training Manual represents an almost total rewrite. Where previous editions were designed to be utilized in conjunction either with the NOAA Diving Manual or the U.S. Navy Diving Manual, the 6th Edition has been written as a stand-alone work that covers history, physics, physiology, diving medicine, and first aid in addition to those chapters devoted to diving technique, diving equipment, and working underwater.
This manual is presented with the understanding that fully qualified instructors experienced in underwater work will provide any further explanation required by the reader. At the same time, the intent is to provide a manual to enhance both the theoretical and the practical training of the diver, performing their assigned tasks in a safe and productive manner.
To that end, this manual strives to present the following:
Diving physics in a clear, concise manner

The latest theory and procedure in physiology and diving medicine

The latest in practice and procedure both inland and offshore

The most commonly used diving and support equipment accepted for use in today's industry