We are writing today because we have a very special podcast interview to share with you. We think that you will really enjoy this episode and get a lot out of it.
But first, a question - what do the California Prison Industry Authority (CALPIA), commercial dive training, and the
NOAA Diving Manual 5th Edition
textbook have in common? We found the answer when we were recently introduced to Fred Johnson of CALPIA by Dan Orr, author of
Scuba Diving Safety
and former President and CEO of Divers Alert Network.
Mr. Orr informed us that Fred runs the diving program at CALPIA's Marine Technology Training Center (MTTC) and that they might benefit from a donation of the NOAA Diving Manual 5th Edition textbooks for their dive students. As you can imagine, this piqued our curiosity and we immediately contacted Fred to learn more.
In working with Fred to orchestrate our book donation, we learned about the work that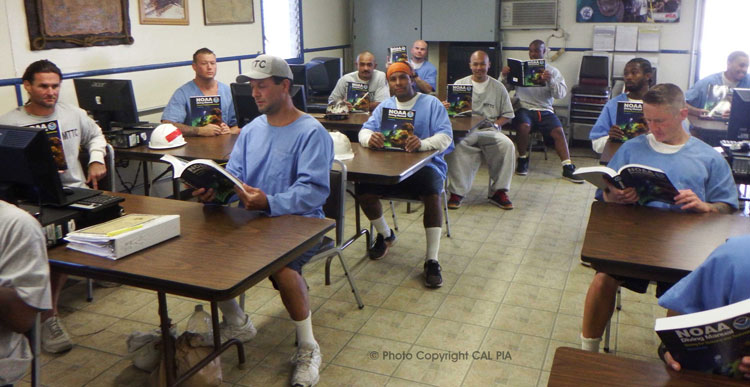 Fred does within CALPIA and in his dive training program. So we asked Fred to join us on this podcast interview to tell you about this very unique diving program and the profound and positive impact that he has on men's lives through his work as a dive leader.
Click below to listen (or download) the podcast. This is one podcast episode that you do not want to miss!