Dive Like a Pro - Free Gift
See what readers are saying...
"The book is a fast and easy read and is crammed full of useful knowledge. I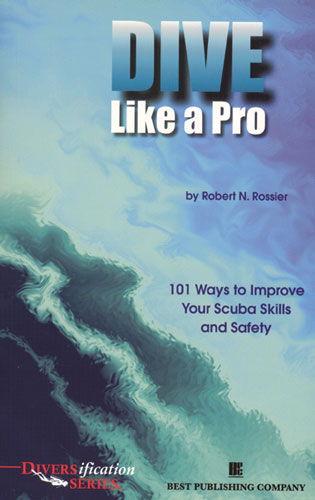 highly recommend it to anyone who dives." - Brian B.
"A Must Have - Dive Like a Pro was a great addition to my diving library. The book is a fantastic resource to have at hand. It's a concise manual with tips on everything from saving your breath to maintaining your gear. Rossier's writing is clear, and his instructions are easy to follow. I bring my copy with me every time I go diving. It's small enough to fit easily in my dive bag. If there is a diver in your family he or she needs this book." - Margaret E.
"Dive Like a Pro is both an enjoyable read and very informative - a great resource for any dive bag!" - L. Lyn
Sale runs through Sunday, February 16th.

Books on Diving
Browse books by category
February is American Heart Month
In recognition of American Heart Month, we invite you to take advantage of these free resources.
Upcoming Events
Join Best Publishing Company at these upcoming events!
Please note, continuing education and/or CME credits are available for some events. Click each event for more details.
March 28: "Dive Medicine Symposium: What Every Diver Needs to Know." Friday, March 28th, 10:00am-3:00pm. This is a NEW WORKSHOP taking just before the opening of Beneath the Sea Dive Show in Secaucus, NJ
March 28-30: Beneath the Sea Dive Show, Secaucus, NJ
April 5: Diving Medicine Conference, Danbury, CT
April 28-29: In-Water Recompression Controversies Symposium, Education and Training Event, San Diego, CA