Please expect delays in shipping due to the pandemic situation.
Contact us with questions support@bestpub.com
---
Description
Specifications
Post a comment
Build your knowledge and your library with these ten key titles in hyperbaric medicine from Best Publishing Company. Our Hyperbaric Medicine Library provides the perfect foundation library for any hyperbaric clinic, physician's office, or hospital. This collection of varied titles provides a wide scope of information for the hyperbaric technician, nurse, physician, and patient, among others. Increase your knowledge and your interest by purchasing this complete library reference set.
A value of $1,007.85 . . . Now Only $849!
(The library set now includes the newest UHMS publications and the recently released Preventive Legal Care: A Practitioner's Guide to Medical-Legal Fitness)
This Library Set Includes:
UHMS Hyperbaric Oxygen Therapy Indications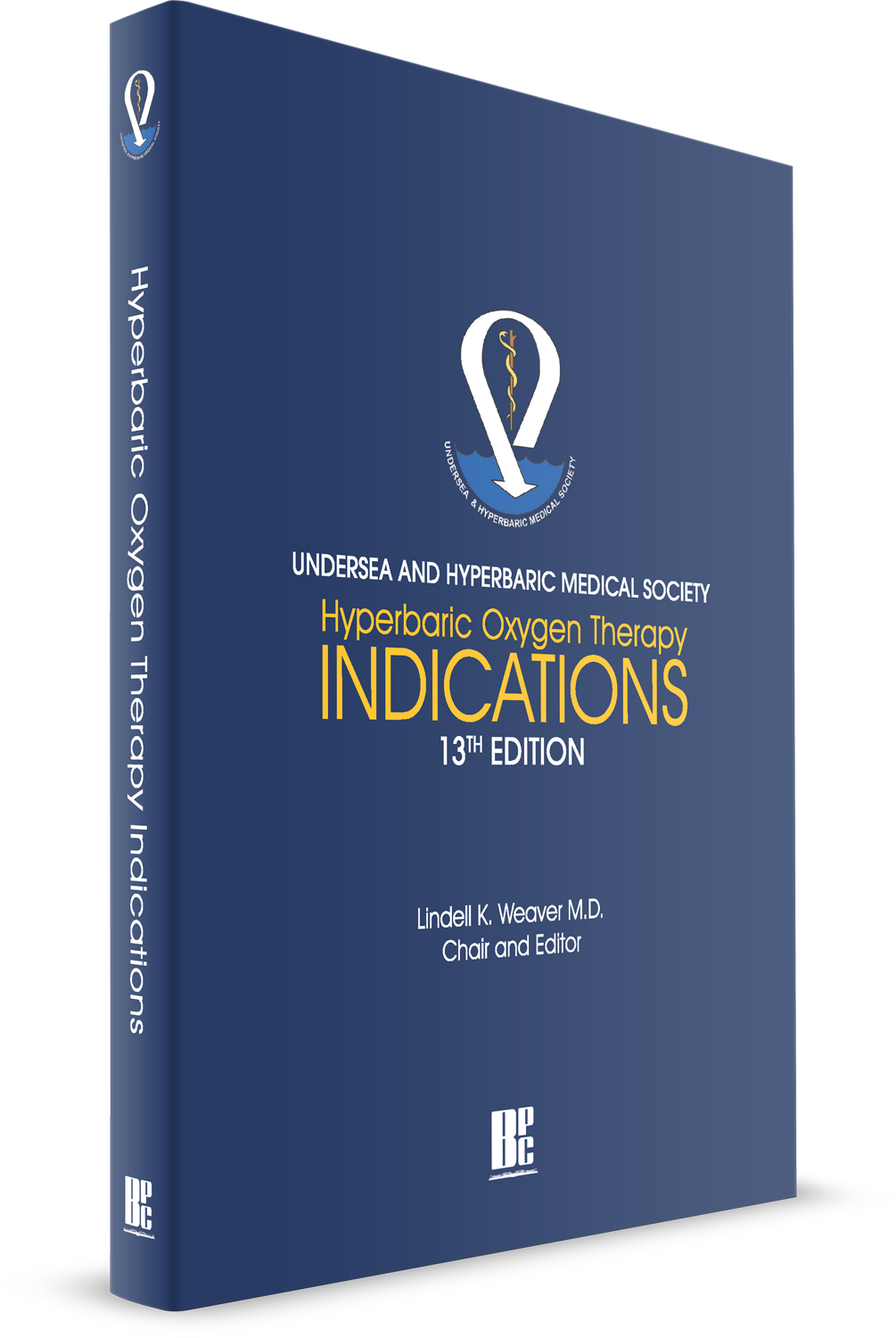 The Undersea and Hyperbaric Medical Society (UHMS) is an international, non-profit organization serving over 2,400 members from more than 50 countries. The UHMS is the primary source of scientific information for diving and hyperbaric medicine physiology worldwide, the breadth of which is illustrated in the triennial report, Hyperbaric Oxygen Therapy Indications. With leading experts authoring chapters in their respective fields, this publication continues to provide the most current and up to date guidance and support for scientists and practitioners of hyperbaric oxygen therapy.
Hyperbaric Oxygen Therapy Indications, currently in its fourteenth edition, has grown in size and depth to reflect the evolution of the literature on the approved use of hyperbarics from both a clinical practice standpoint and insurance coverage perspective. To date, the committee recognizes fourteen indications.
Additionally, this book continues to be used by the Centers for Medicare and Medicaid Services and other third party insurance carriers in determining payment for HBO2 services.
UHMS Guidelines for Hyperbaric Facility Operations, 3rd Edition
The UHMS Guidelines for Hyperbaric Facility Operations provides UHMS guidelines related to training, responsibility, staffing, safety, and quality assurance for hyperbaric medicine facilities.
These guidelines are essential for facilities that are new to hyperbaric medicine in establishing best practices. Existing facilities will find this reference indispensable in understanding the current standards and recommendations in maintaining an exceptional hyperbaric program.
Preventative Legal Care: A Practitioner's Guide to Medico-Legal Fitness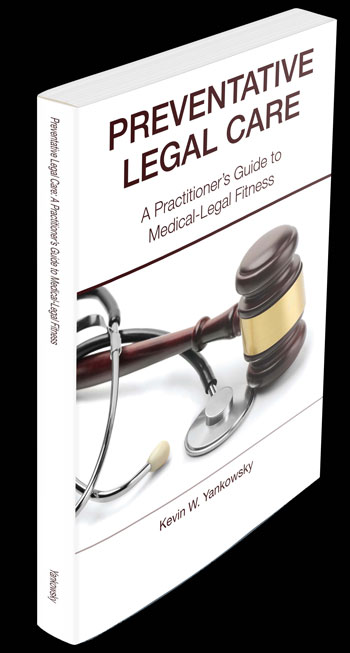 Do you know the significant legal risks that you face every day as a medical practitioner? Have you ever considered how you may be able to minimize those medical-legal risks?
This easy to read book provides practical, real-world solutions to effectively manage and diminish your medical-legal risks. As a practicing healthcare attorney, Kevin W. Yankowsky has represented individual clinicians and healthcare institutions involved in legal disputes of all shapes and sizes. In his over 20 years as a practicing attorney, he has seen providers and institutions pour money into resolving legal disputes that potentially could have been avoided. Institutions focus too much of their time, effort, and financial resources on the costs of litigation defense and the expenses of settlement rather than investing time and resources on medical-legal prevention. In Preventative Legal Care: A Practitioner's Guide to Medical-Legal Fitness, Yankowsky outlines some medical-legal risk factors unassociated with clinical care and supplies practical real-world solutions to recognize, control and minimize, if not eliminate, those factors.
Handbook of Acrylics for Hyperbarics, Submersibles, and Aquaria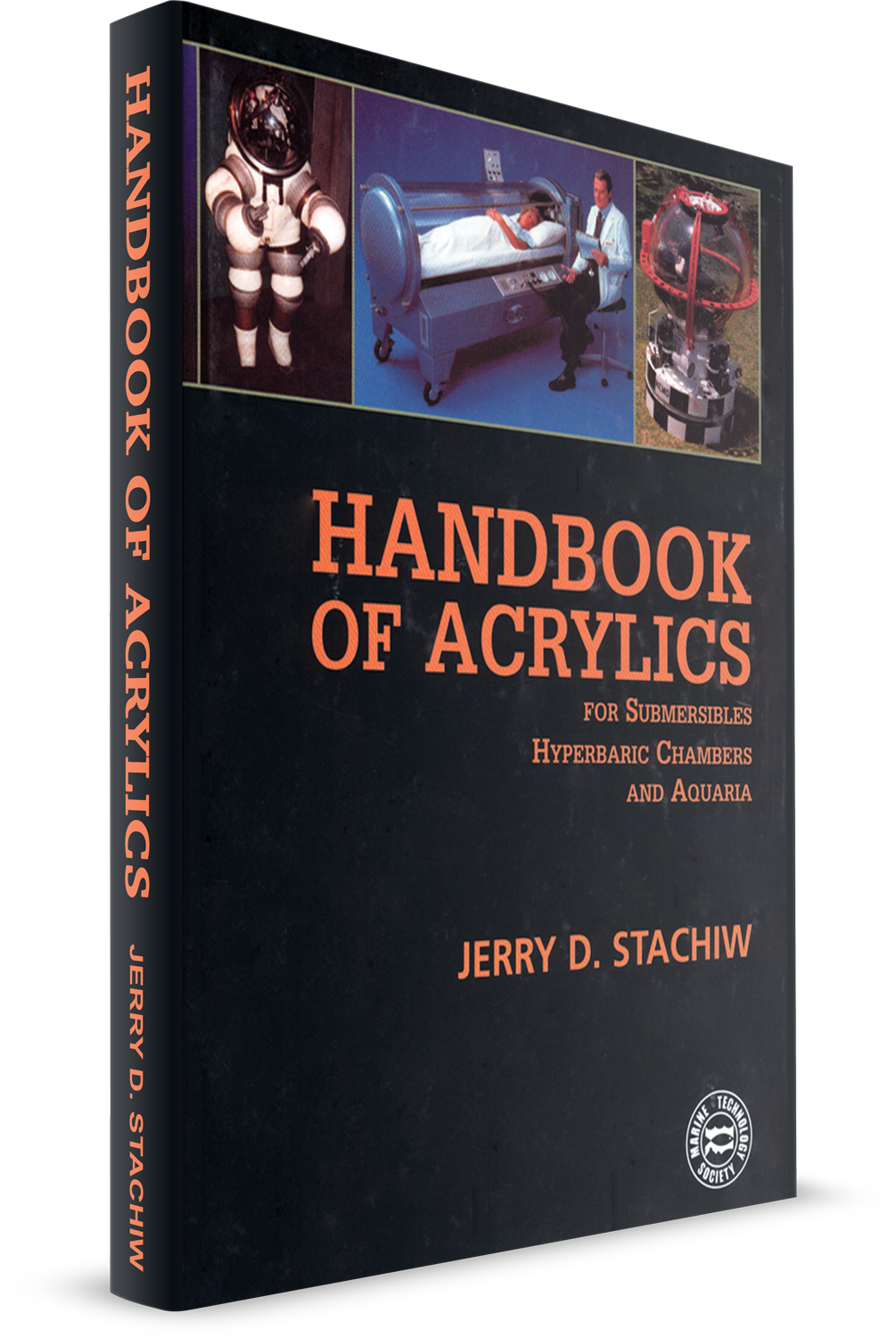 This book summarizes the theories, test data, and work experience accumulated over the years in the design, fabrication and operation of acrylic plastic viewports in submersibles, hyperbaric chambers, and aquaria. This fully illustrated, 1,080 page handbook solves current practical engineering problems in the design of the pressure resistant acrylic plastic viewports in the entire pressure range from full vacuum to 20,000 psi (138 Mpa).
This fully documented design handbook is ideally suited for engineers, designers, operators, and inspectors of pressure vessels who need to know and understand the technology of viewport and hyperbaric chamber development. In addition, the safety factors recommended for the design, to preclude catastrophic failure, are covered in a separate section of the ANSI/ASME PVHO-1 Safety Standard.
Hyperbaric Facility Safety, 2nd Edition
This title is a necessity for the preparedness of every wound care and hyperbaric facility. Recent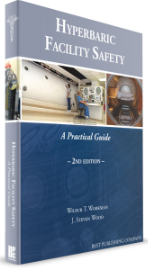 tragic accidents in the national and international hyperbaric medicine community have focused attention on the need for more comprehensive information on this topic. This book will help to reduce liability in the workplace, and will become an integral part of your on-site reference library.
Hyperbaric Facility Safety, 2nd Edition is a complex issue that covers an extremely broad range of topics, including safe engineering design practices, regulatory guidance, training, staffing, maintenance, and operational procedures, among others. This book was written to create a comprehensive document to assist established hyperbaric programs, serve as a safety primer for those developing programs throughout the world, and help cultivate the mindset vital to maintaining a safe environment for staff and patients.
On the recommended reading list for facility certification, the information contained in this book applies to operational and clinical wound care and hyperbaric facilities.
Hyperbaric Medicine Practice, 4th Edition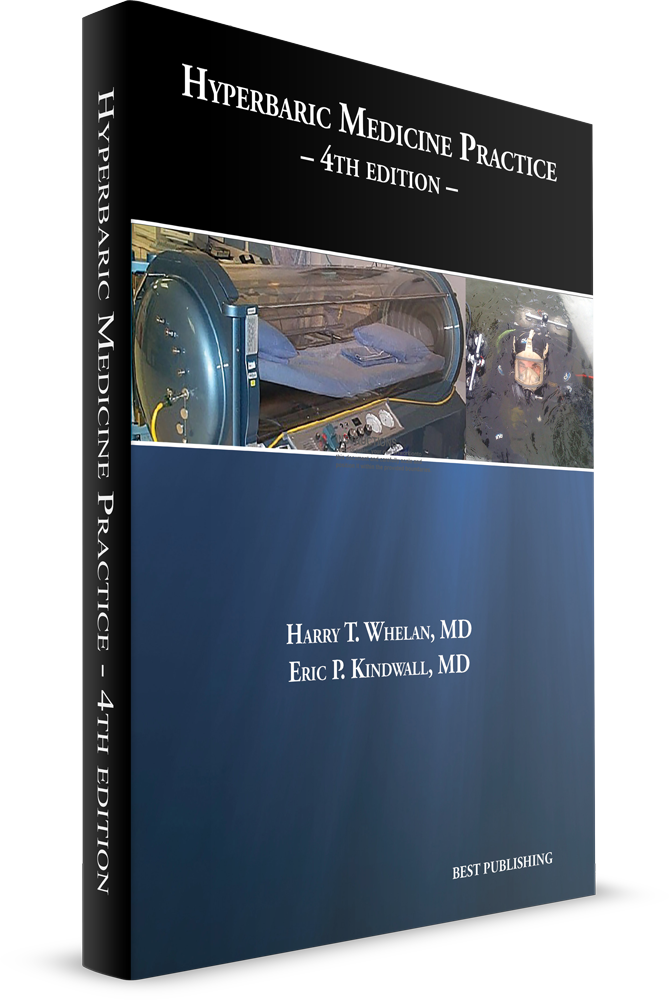 Widely acknowledged as the definitive reference source of its kind. With contributions from an impressive list of world experts, the material covered in this text is authoritative and wide-ranging, and once again combines to solidify this text as the standard in the field of hyperbaric medicine.
About the Editors
Eric P. Kindwall, M.D., a past president of the Undersea and Hyperbaric Medical Society (UHMS), Dr. Kindwall founded Pressure, the UHMS newsletter, and was founding chairman of the UHMS Committee on Hyperbaric Oxygen Therapy. He was former chairman of the Commission on Underwater Physiology and Medicine for the International Union of Physiological Sciences. He retired as a commander from the U.S. Navy Reserve in 1995. Over 90 publications and book chapters in the fields of diving, clinical hyperbaric medicine, and compressed air construction work are attributed to him. In addition, he has consulted internationally for commercial diving companies, tunnel construction companies, foreign navies, and hospitals acquiring clinical hyperbaric facilities.
Harry T. Whelan, M.D., conducted his research with funding and collaboration from NASA Marshall Space Flight Center. Using space based light-emitting diode (LED) technologies developed for growing plants on the Space Shuttle, he now has over fifteen years experience conducting studies on the use of near-infrared light for photodynamic therapy of cancer and, in combination with hyperbaric oxygen, for stimulation of human tissue growth and wound healing, during space flight and for patients here on earth. More recently, he has done extensive research on Combat Casualty Care for DARPA as a principle investigator and is currently conducting research on the use of hyperbaric medicine for stroke patients.
Hyperbaric Nursing and Wound Care
This superb text details the practical and essential information about the specialty of hyperbaric nursing. It is a long-overdue reference designed for the hyperbaric community from the combined efforts of the Baromedical Nurses Association membership and many dedicated nursing professionals.
(Hardcover: 400 pages)
"Every hyperbaric unit should see to it that this text is available. It is the most complete compendium available to date on the subject of hyperbaric nursing."
-Eric P. Kindwall, M.D.,Professor Emeritus, Medical College of Wisconsin
Hyperbaric Oxygen for Neurological Disorders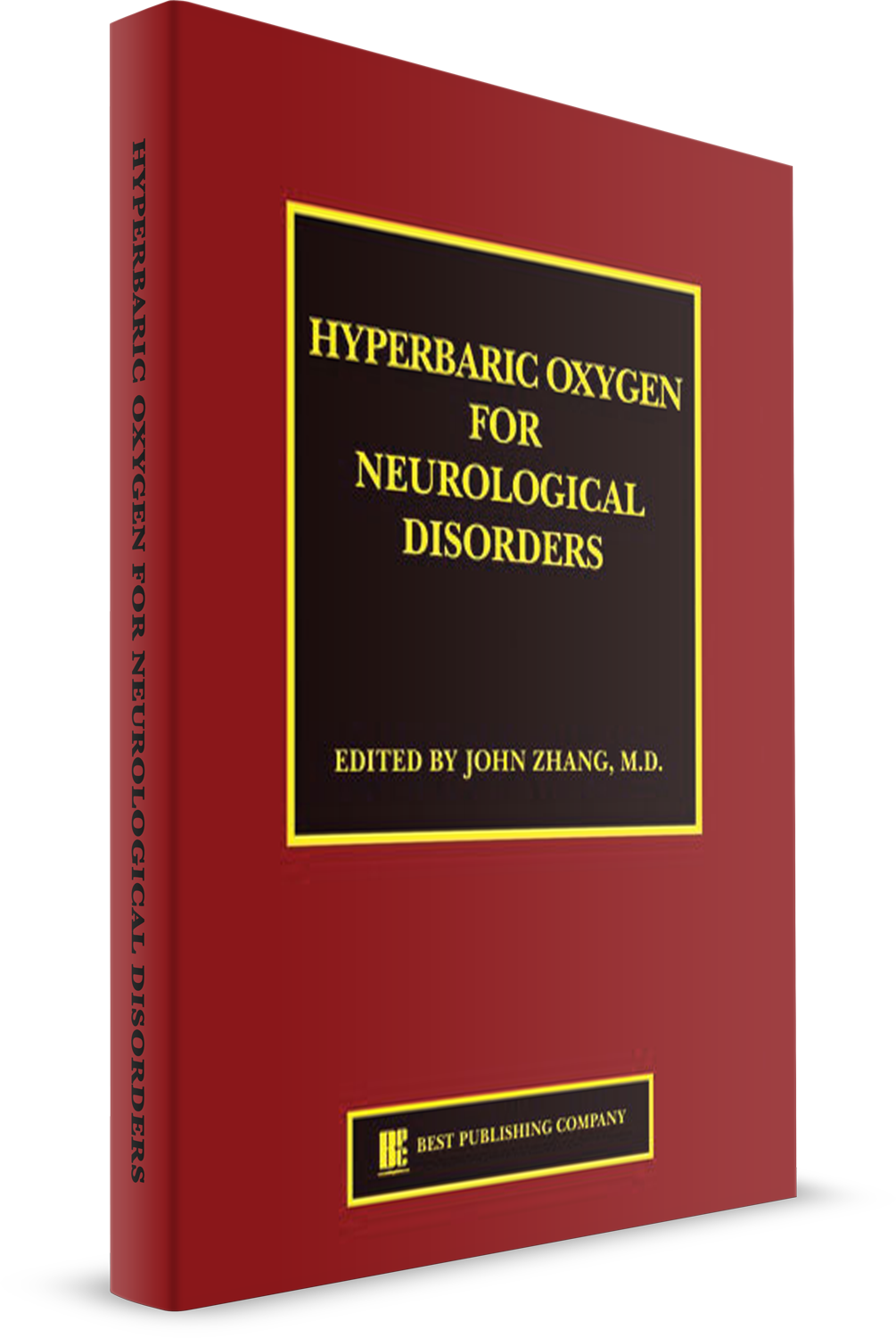 This timely textbook is the first ever to be published on hyperbaric oxygen and its potential applications in neurological diseases. The stellar list of 37 national and international contributors is more than impressive.
"This book is a very useful reference for clinicians who care for patients with these debilitating processes, and act to stimulate further discussion and scientific investiation. This is the first text on the subject and may serve as a point of reference for both researchers and clinicians."
-Neurology Journal, Harry T. Whelan, MD
Hyperbaric Physics with Bubble Mechanics and Decompression Theory in Depth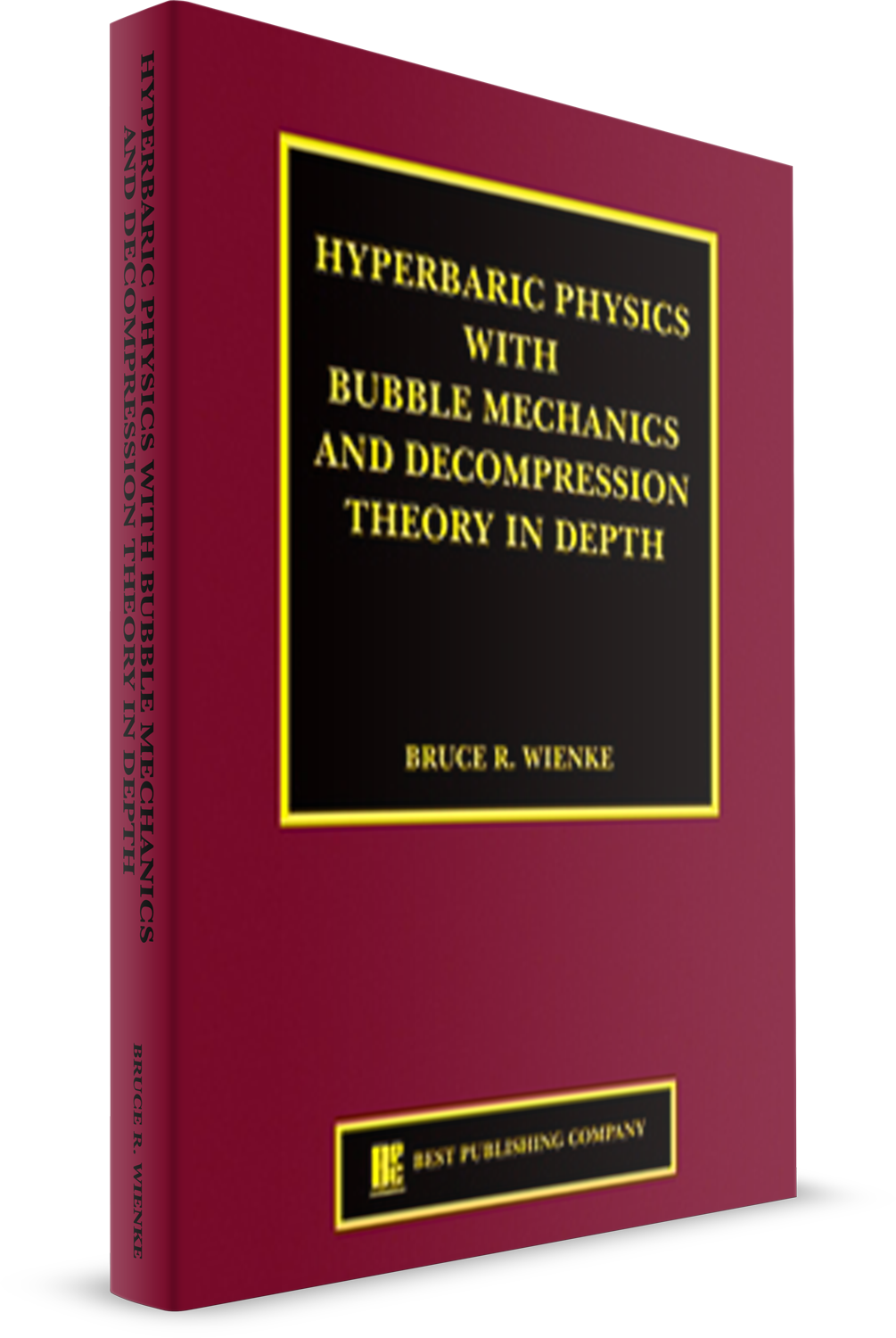 This detailed monograph looks at the challenge of quantifying the effects of pressure change in living systems. A working view of physical phase mechanics is followed by its theoretical application to decompression theory in diving.
Additional topics range from basic physics to thermodynamics to blood and tissue bubble characteristics to bubble model testing.
The target audience for this text includes the hyperbaric technician, physician, physiologist, physicist, chemist, mathematician, engineer, or biologist.
Bruce Wienke is a Program Manager in the Nuclear Weapons Technology/Simulation and Computing Office at LANL. He contributes to decompression workshops, symposia, educational publications, and technical periodicals. He is the author of seven books, and over 200 technical journal articles. (Hardcover, 568 pages)
Hyperbaric Surgery: Perioperative Care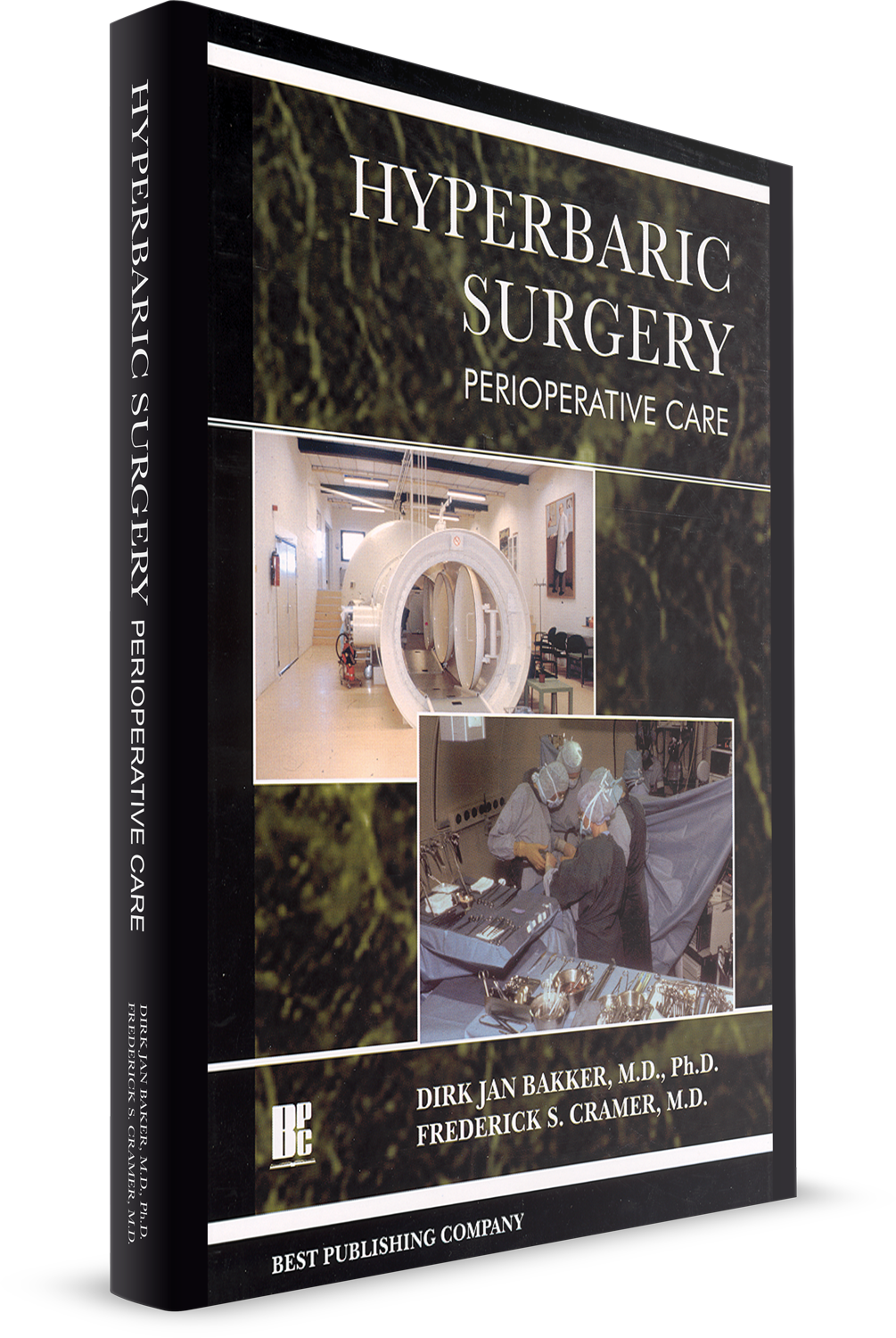 Contributors to this book were compiled from a distinguished group of international physicians in HBOT to show the way surgeons and physicians are thinking when using HBOT in their daily practice in a wide variety of indications: Traumatology, Orthopedics, Plastic and Reconstructive Surgery, Urology, Surgical Oncology, Wound Healing, Burns, Soft Tissue Infections, Cardiothoracic Surgery, Intensive Care, etc. This textbook is intended for the practicing surgeon or physician who has the availability of a hyperbaric chamber facility for the treatment of patients. Color photos and illustrations throughout the book provide detail and reveal stunning results. (Hardcover: 488 pages, Coated Stock)
PFO and the Diver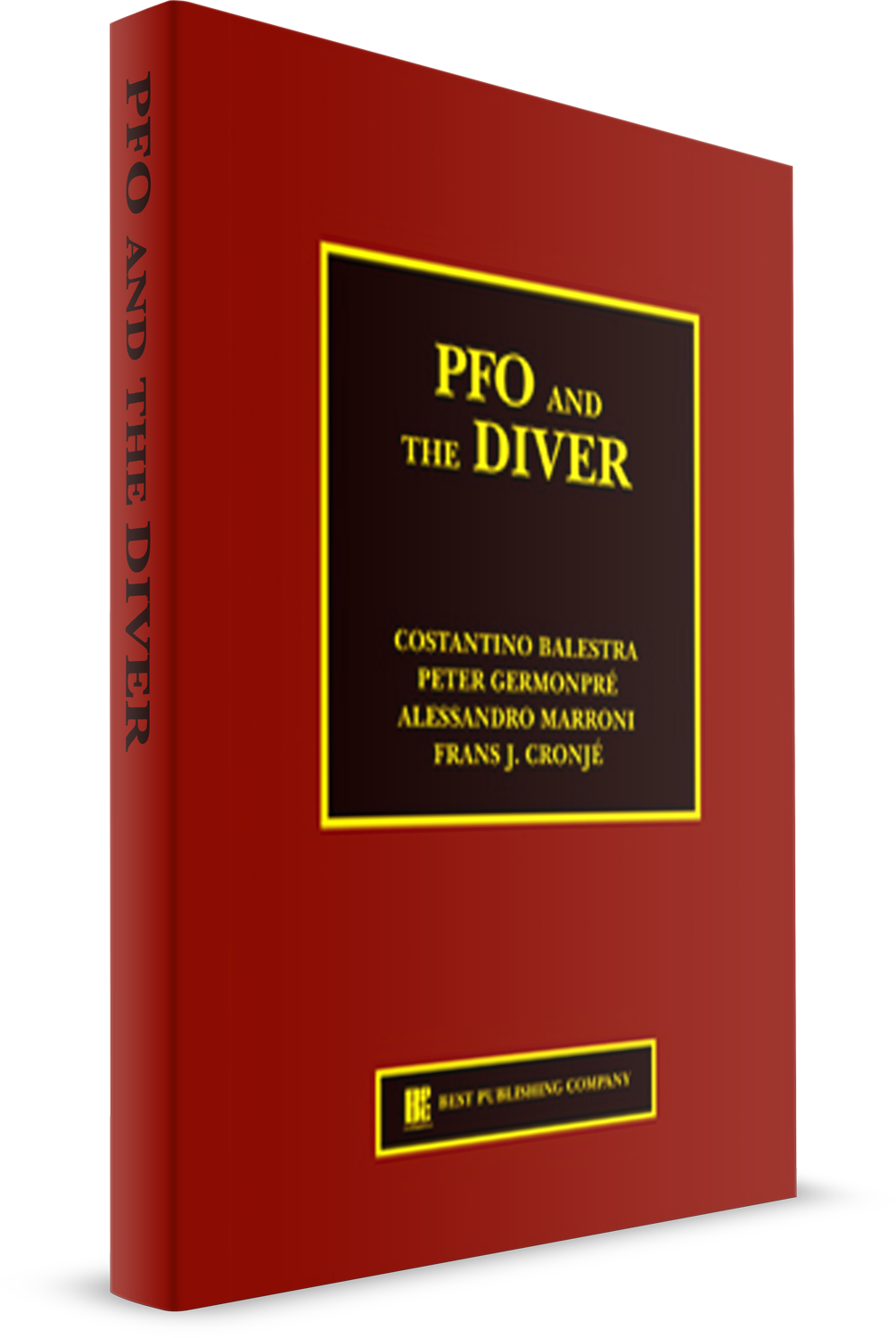 The focus in this new title is on PFO (Patent Foramen Ovale) as a risk factor in diving and thus the text is concerned primarily with dissolved gas and the subsequent aberrant distribution of those venous bubbles in the presence of a natural and common anatomical variant of cardiac development.
The prevalence of PFO is about 25% in the general population and several respectable investigators have studied this problem and feel that PFO should be considered a definite risk factor for the development of decompression sickness.
(Hardcover, 145 pages)
Women and Pressure: Diving and Altitude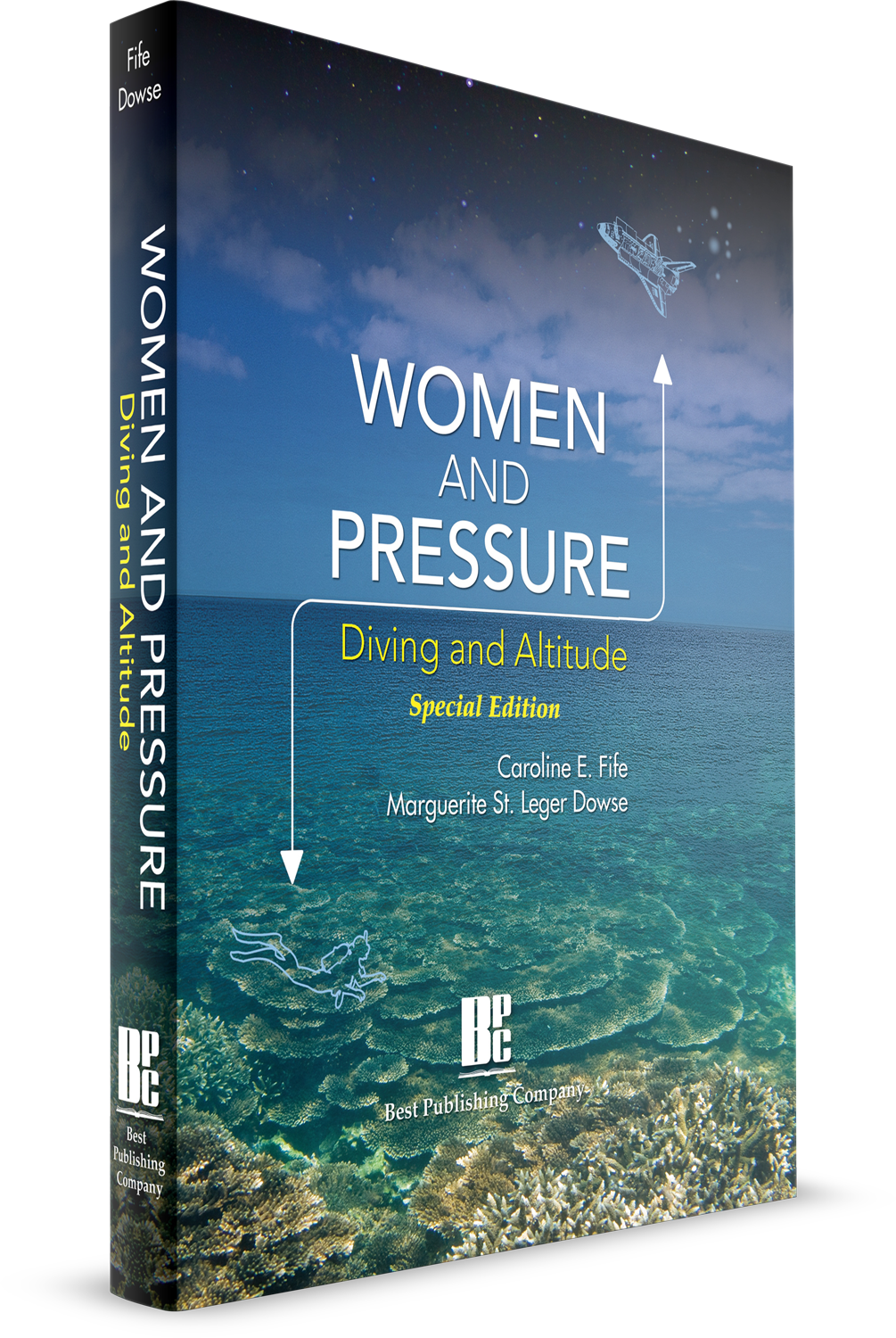 This bookis a remarkable look at women's progress in the fields of diving and altitude. With content ranging from the history of women divers, combat pilots, and astronauts to the unique physiological characteristics of females working and playing in altered barometric pressure environments, this book is long overdue. Featuring contributions from 35 authors, many of whom are pioneers in their field, it represents a wide range of disciplines and offers a comprehensive dialogue about the effects of pressure on women. This book is a must-read for women divers, dive instructors, men who dive with women, and anyone involved in these fields.
A value of $1,007.85 . . . Now Only $849!
(Click the "Add to Cart" button above to purchase)

| | |
| --- | --- |
| | Various |
| | Various |
| | Print books, mix of hard and soft covers |
| | Various |
| | Various |