When you prepare for a dive trip, there are things you pack that are on the "must have" list, such as mask, fins, BCD, and regulator. Then there are the things that you "should have" such as wetsuit, defog, and sunscreen. All of the other items typically fall onto the "it would be nice to have" list, such as snacks, sunglasses, and a camera. The question we have for you today is, onto which list do your dive rescue and dive accident management skills fall?
Everything that you and your dive partner do to prepare for every dive should increase the likelihood that, if something were to occur, you would recognize what's happening, successfully manage the situation, and treat it as one more step in your evolution as a safe and competent diver.
No one knows more about dive safety, preparedness, and accident management than world-renowned diver, Mr. Dan Orr, past President of Divers Alert Network, current President of Dan Orr Consulting, and author of the book "Scuba Diving Safety".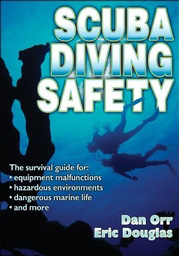 Dan literally wrote the book on scuba diving safety. In his own words, "By following the safety guidelines provided in this book and by your certifying organization, you can significantly reduce the risk of accident and injury and, at the same time, increase the pleasure derived from every diving experience."
When panic sets in during a dive, people lose control of their performance and possibly of the situation. The severe physiological changes that accompany panic during a dive may, in turn, contribute to further loss of control - such as when hyperventilation leads to ineffectual swimming and a loss of buoyancy. This syndrome can be seen in divers who claw at the surface and use ineffectual leg movements.
A diver in panic probably won't recognize that a rescuer is attempting to help and can cause the rescuer harm. There are several warning signs to indicate that a diver may be about to panic. Rescuers need to be aware of these signs, which include the following:
A wide-eyed look
Rapid breathing
Swimming movements becoming jerky and irregular
Attempts to claw to the surface
Holding head above the water (high-treading)
Removing mask and spitting out the regulator or rejecting other equipment
In short, when preparing for your dive, remember to include dive rescue and accident management skills on your "must-have" list. Thorough preparation and practice of skills will help you and your dive buddy avoid unnecessary stress, panic, and possible injury during a dive.
While there are many classes and resources out there to help you learn the necessary skills and techniques, we highly recommend the book "Scuba Diving Safety" by Dan Orr. In the words of Alex Brylske, Senior Editor of Dive Training Magazine, "This clear and concise reference is the most up-to-date source of information on the market. No diver should leave home without a copy of Scuba Diving Safety in their dive bag."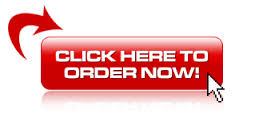 Reference: Dan Orr and Eric Douglas. Scuba Diving Safety; 2007